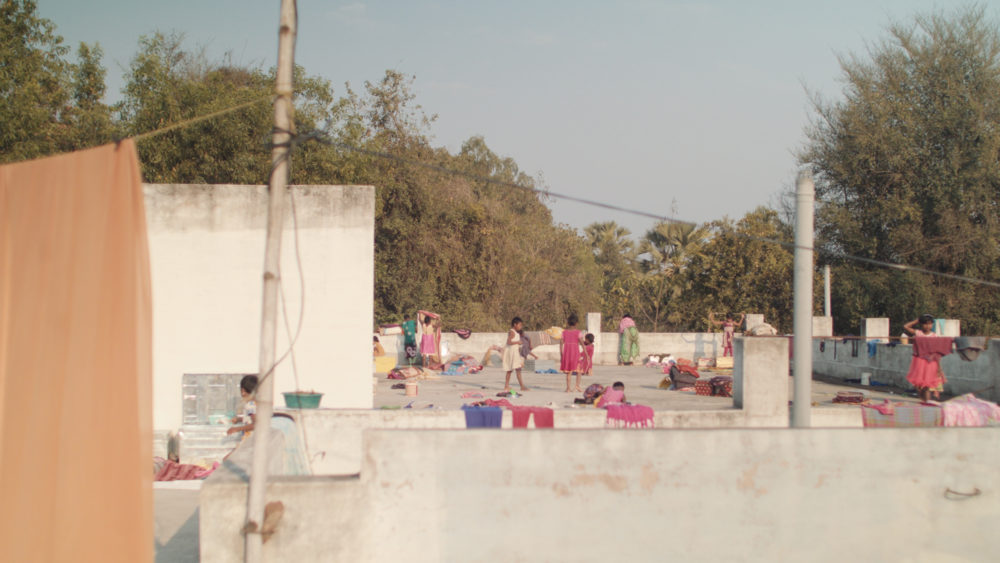 We continue our brand new series that will feature regular insights from our Next Talents. This time we get updates from film director Marieke Widlack.
For Marieke Widlak filmmaking starts by reflecting on the larger aspects of life, specifically those that people tend to ignore in their everyday routines. She examines these complex themes in stories close to her home. By using these stories she makes it evident and apprehendable.
Initially, Marieke studied to become a spatial designer. However, in her final year she decided to make a film. A very personal story in her mind made her choose documentary as the perfect medium to convey her story.
In 2018 she graduated at the Willem de Kooning Academy Art school in Rotterdam with her film: Now or Never Again. The film received the Wildcard of the Dutch Film Fund, the Willem de Kooning "Drempelprijs",  the award for 'best debut' at the Eindhoven Film Festival and the award for 'best film' at the Tilburg Film Festival. Moreover, the documentary has been screened on the Dutch and Belgium national television and several film festivals.
Marieke is currently employed as a director at Korrel Film, a Rotterdam based Film Production Company. With this team she has finished her new documentary 'Coins from Knegsel' within the Teledoc Campus trajectory about the charitable work of her grandparents. Aside from this she is also doing research for the Wildcard film project.
She is currently working on a new documentary that is an ode to the power of love exploring how far we are willing to go in our desire to maintain a happy relationship. This film is about three women who are partners of a transgender person and each enter a different phase of the transition.
When reflecting on her Next Talent experience, Marieke says "In the last part of my study, I discovered filmmaking as a different shape to tell social stories and convey a message to people. However, because of the lack of a film study I felt there is a lot to learn for me and that's the main reason why I wanted to be part of the Next Talents program.

In the application I focussed on three specific main goals for the Next program. First, I wanted to develop my vision and skills to create the design of a film. Meaning: what the image should look like? What camera angle? Which composition? But also, what do we hear and why? All in all, how do we tell the story?"
"Secondly, I wanted to improve my writing skills since I am not a writer by nature. How to formulate my ideas clearly, how to structure the entire script to make sure that my plans can be read by third parties. Finally, I wanted to join the Next Talents program to collaborate with other creatives and makers in the film industry.  
My biggest expectation of Next was a period of self-discovery in the artistic field. I imagined myself having feedback sessions with makers who are way more experienced, following masterclasses, and I wanted Isabel Lamberti as my personal coach." Thinking of something she would like to say to artists considering the program in the future, Marieke says: "Don't be shy and share all your thoughts, this program can offer a lot to shape your own path!"