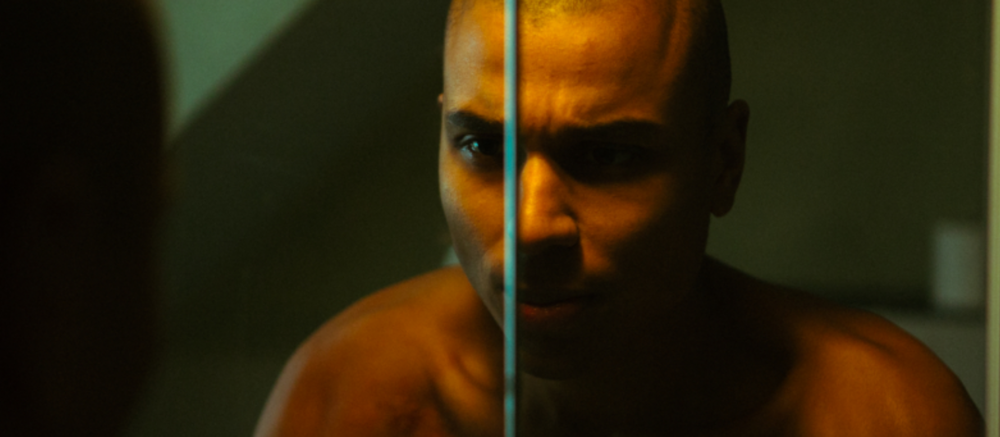 Born and raised in Eindhoven and having graduated from AKV | St. Joost in Breda, Dwight Fagbamila has been immensely interested in the role of family history, and the impact parents consciously and unconsciously have on their children. We wanted to understand better his personal journey in the Next Talent program, so we sat down with him and asked him some questions.
Talking about his projects, Dwight says: "As a writer, director I see it as my responsibility to question and investigate life and to mold these findings into a form that confronts, entertains, and/or soothes people. My 'weapon' of choice to achieve these goals is the medium film. I see it as an art form with which I can seamlessly combine poetry, theater, photography, and music to create an immersive audiovisual and emotional experience. Until now my work has been characterized by stories with a personal starting point and a dark undertone."
Reflecting on the Next Talent program, he continues "It's much more personal than I thought it would be. The accompanying coaches are very approachable and kind, so if something isn't working out the way I wanted it to, I can call them and we would work things out."
"When I started with Next program I had a few projects in mind but because of an unexpected allocation I could write my second feature this summer, while finishing the first one." One thing he didn't anticipate however at the start of the program was how busy he would turn out to be. "I wish I could have planned my Next trajectory a bit better."
Talking about some other things he would like to take with him from the program Dwights mentions: "Apart from developing and making my own films, I wanted to sharpen my tools as a leader. Next provided me with a course for personal leadership and a personal coach." And he is more than eager to put these skills to the test in his upcoming projects!
Fortunately the pandemic had little influence on Dwight's works. "One of the biggest downsides, I would say, was that it took a while before I met everyone in person."

We asked Dwight also for a tip he might have for other artists joining the Next Talent program: "If you can, block and make space in your schedule for it. Use it to the fullest!"