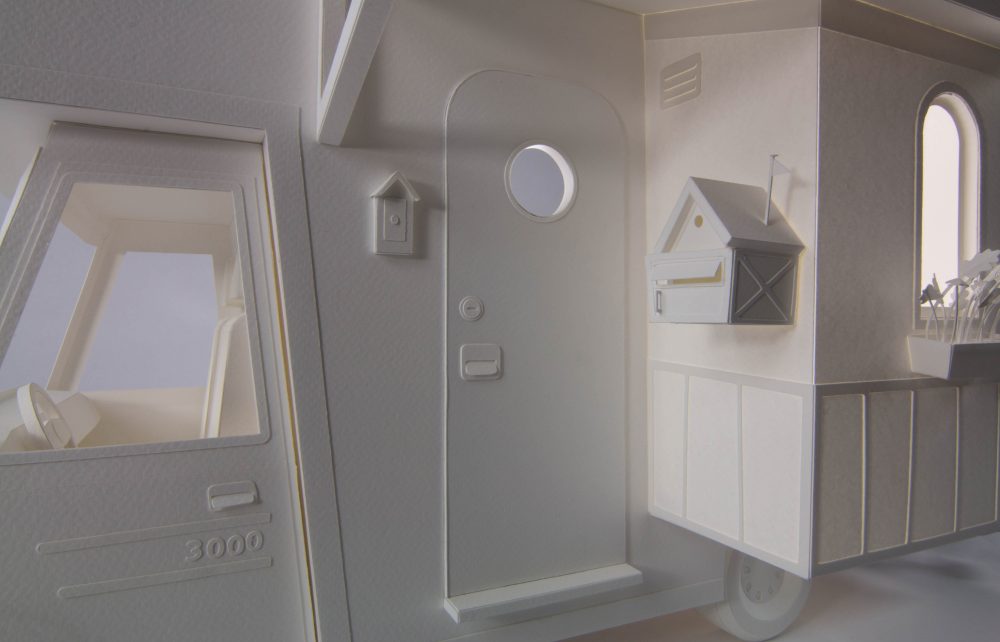 Next talent Vera van Wolferen will premiere her interactive installation Thought Hopper 3000 at Playgrounds Blend. You are invited to the Thought Hopper 3000, a magical location for a 5 minute vacation.
Inside this virtual camper you'll find an imaginative paper universe. Please come in, get lost in detailed sceneries and enjoy the peace and quiet of this online destination.
Thought Hopper 3000 is the final project Vera van Wolferen made for the talent program Playgrounds Next, but it's only the beginning of an ever expanding world. Find out how you can help this universe expand by crafting a paper DIY-kit, or by investing in your own paper camper. Check out the website, or take a look at the shop at Playgrounds Blend.
Thought Hopper 3000 will be exhibited at Blend on Tuesday 10 April and Wednesday 11 April in Chassé Theatre Breda.