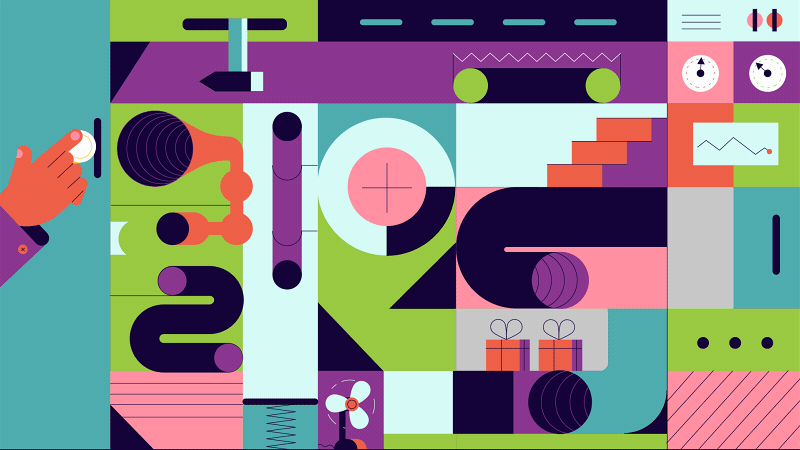 With her latest Playgrounds Eye Candy tip, our editor Iris van den Akker highlights the works of yet another strong and incredibly creative female artist. Meet Ukranian artist Tania Yakunova and her exquisite illustrations.
Iris: "Tania is an illustrator working since 2014. I stumbled upon her work through the website of the AOI, who commissioned her in 2020. I fell in love immediately with her striking colours, her abstract ways of portraying people and very strong sense of composition. Her work is very versatile and works perfectly for children's books and posters, but also fits very well in the commercial world of advertising and packaging. I love when an illustrator creates such striking work that the projects seem to adjust to her style, instead of the other way around."
"Tania is from Kiev and is very open on Instagram about her struggle with illustration, depression, her path to a successful creative career and the state of the world. She's currently in Madrid to film a course for Domestika."
Tania Yakunova is an award-winning illustrator from Kyiv, Ukraine. She finds her inspiration in avant-garde art and design of the 20 century. Her field of work spreads from the commercial illustration, book illustration, editorial illustration, poster design, packaging for clients all around the world to internationally exhibit personal works.