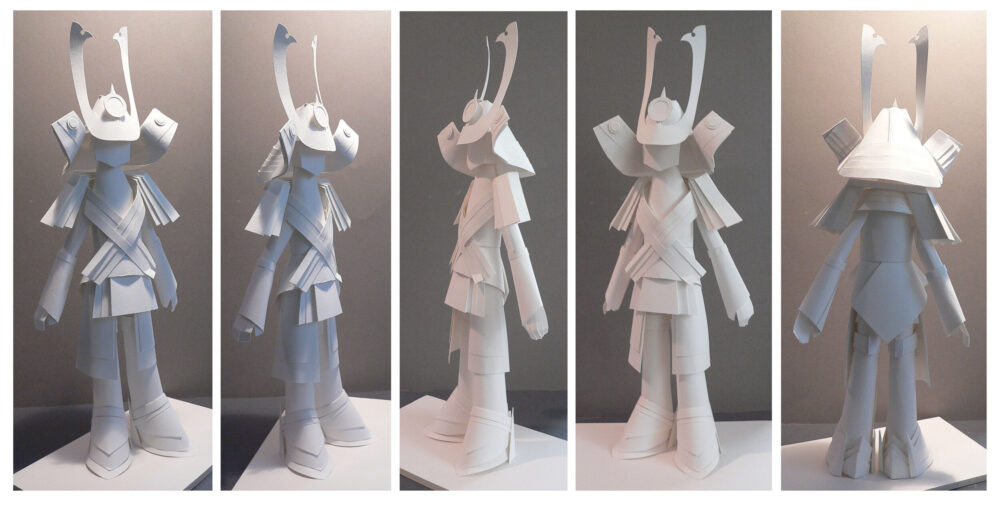 Megan Brain and Shannon Tindle perfectly exemplify the power of two! Although coming from different fields with Megan Brain being a paper sculpture designer, and Shannon Tindle working as a character designer, storyboard artist and filmmaker, the couple joined forces and also teamed up artistically for Kubo and the Two Strings.
"My wife, Megan's beautiful paper sculpture inspired me to put a talking beetle into Kubo movie" Shannon gracefully acknowledges on Twitter. And indeed, the two managed to perfectly translate their personal partnership into a very strong professional bond.
Surprisingly however, the husband and wife rarely crossed path professionally.
Megan is focussing on her mesmerising paper sculptures featured in her collaborations with Walt Disney Imagineering projects, Nickelodeon, United Airlines, and DreamWorks Animation, among others. Currently she is making promotional art for and upcoming VR project.
Shannon, on the other hand, works as a designer, storyboard artist, television writer, screenwriter, and film director. He is is currently directing a CG-animated Ultraman film for Netflix.