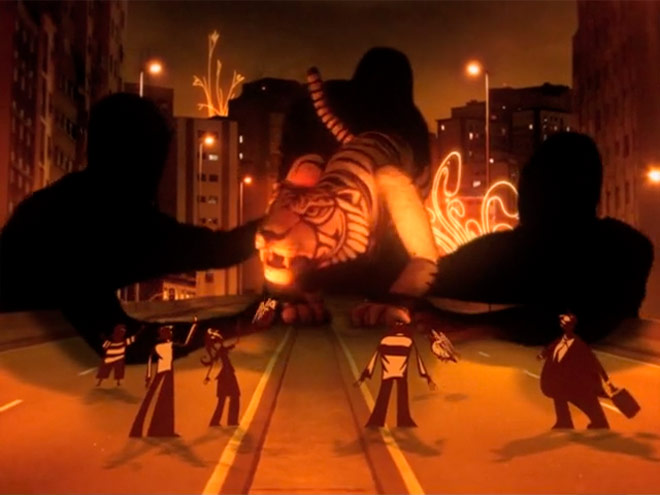 Sao Paolo ánd New York based design studio Lobo is dedicated to moving images. Their expertise covers a broad range of media and techniques, like 2D animation, stop motion, 3D, VFX and live action. At The Art Department | World Tour we speak to Guilherme Marcondes, their New York-based Creative Director.
Guilherme's work is known for combining different live action and animation techniques to create immersive worlds with a strong focus on art-direction. This style has been applied to projects from TV spots to interactive content for clients as such as British Gas, Google, Hyundai, Audi and Pepsi.
His independent short films have been screened at countless festivals around the world and the best known of them, Tyger, has won over 20 international awards. His latest film, Caveirão, premiered at SXSW recently.
Next to a in-depth interview Guilherme will also participate in the panel 'State of the industry – South America'.