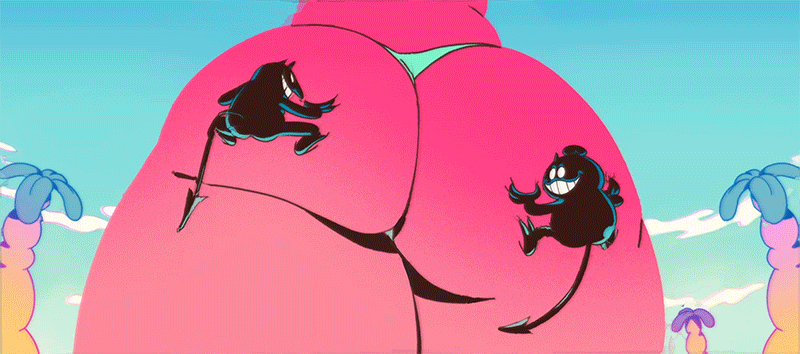 Meet the fabulous Remus & Kiki in this energising Eye Candy with an extra touch of sass, curated by our editor Simon Buijs!
Simon: "This fantastic duo has been on my radar for a while due to their fun, quirky and rich in details animations. Their works are often cheeky, edging adult-only content but, in the same time, incredibly expressive. I am also attracted by their very engaging online presence. I can see their projects are getting more and more ambitious and am happy to notice they are really starting to get the recognition they deserve. What I also find interesting is that they are a man/woman duo and it's really nice to see how that pans out".
Remus Buznea & Kyriaki Kyriakou are (according to
their website
) two "London based creative cockroaches disguised as human animation directors. Since joining forces in 2014 to create the award winning short
Dateless
, they've been consistently punishing the world with their toxic secretions".