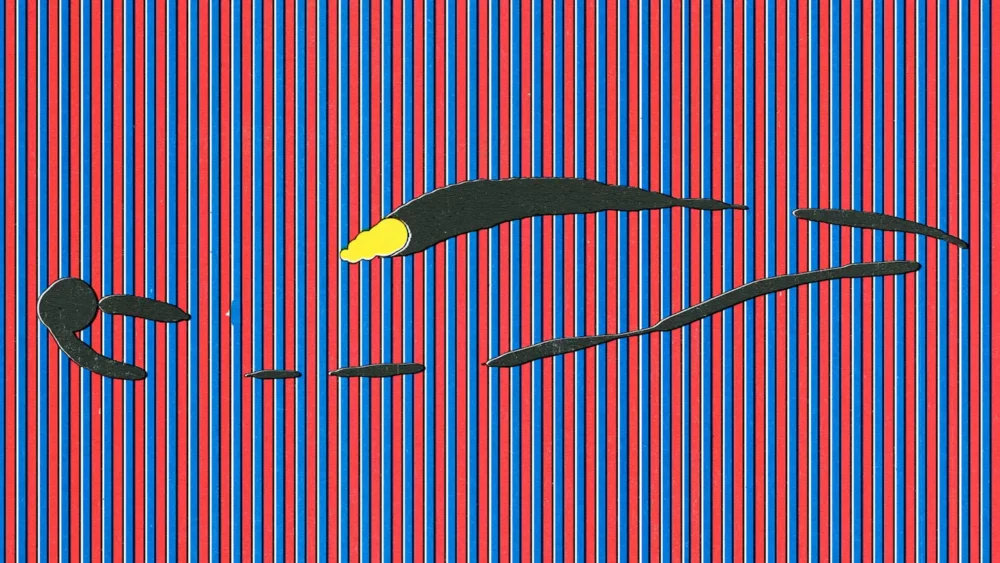 Finishing up 2022 strong with a very inspiring Playgrounds Eye Candy tip from our editor Romee van der Schoot.
Check out the very inspiring work of Rapapawn animation studio!
Romee: "Rapapawn is an experimental animation studio run by Óscar Raña and Cynthia Alfonso, located in Spain. They bring retro risograph vibes come to live with animation and I'm a fan!  
 It is a build up of simplicity in graphic shapes, primary color contrasts with a black backdrop, rhythmic looping movement, the risograph feeling grain and a dash of glitches that give that old school film vibe. The combination is just so satisfying to watch.  
The color choice is particularly intriguing to me. It seems to be mimicking the limited possibilities you have in risographic printing. Meaning, only a few primary colors and gradients / color bleeds. I am not sure if some of the work actually consists of risoprinted frames but it definitely gives that feeling due to the grain and slight color fluctuation within the primary shades.
"The choice a black background gives the work a sense of mystery and maturity and it serves as a great contrast to the brighter colors. I like that they keep the colors mostly primary and do not use neon colors that you also see often in modern risographs.  
I am beyond curious what they develop next, whether it is similar to the risographic style or something new comes out of their experiments. I'd love to see the expansion of their retro graphic semi-psychedelic universe."
Rapapawn is an experimental animation studio runned by Óscar Raña and Cynthia Alfonso, who get a psychedelic liturgy that is linked frame by frame thanks using surrealistic imagery, frenetic cuts, use of color and abstract and geometric forms.