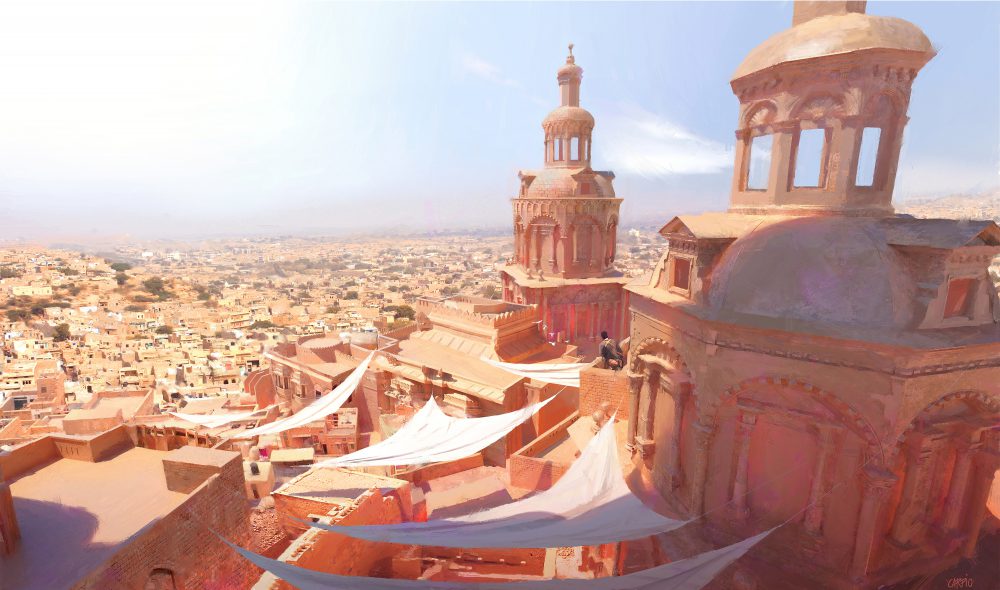 He likes to push his skills to the limit. The result? Intriguing framings, unexpected mixtures of worlds, surprising combinations of textures, all working together with narratives that keep viewers on the edge and leave them wanting for more.
These are just some of the elements that make Pablo Carpio's works so fascinating. Pablo has been working as a freelance artist for three years, having had several works published in magazines as ImagineFX and 2DArtist. He has successfully collaborated with companies such as West Studio, Ubisoft Montreal, MPC and Wizards of the Coast. At the moment he also works as an instructor at CG Master Academy.
Pablo will do an artist talk and an industry workshop at The Art Department.