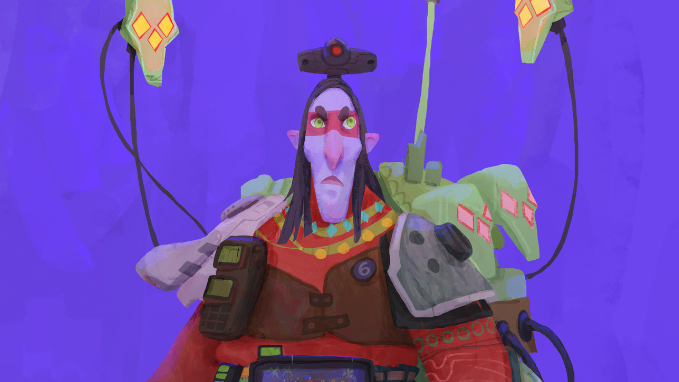 Time flies when you're having fun and work hard to have a fully packed line-up with amazing guests! So here we are in the last week of Early Birds tickets for The Art Department Eindhoven. After Sunday, February 26 23:59 CET we'll have them no more! Just before the time runs out, we guess you'll be wanting to know who else is joining us (a recap of the first confirmed guest is to be found here). Read ahead and you won't be disappointed!
Based in Lagos, Nigeria, digital artist Godwin Akpan is a true testament of how far you self-teaching and pure determination can take you.  The result? He now works full-time as an illustrator and concept artist creating breath-taking designs for companies like Anthill, Youneek, Triggerfish and Silverrain Games in partnership with EA originals. Moreover, his comic 'Iyanu' (created with his friend Roye Okupe) got picked up by HBO Max to become an animation!
Also joining us is Tina Nawrocki a 2D animator and character designer. She has been in the industry since 2006 and her expertise spans from video games, films and television. Together with studio MDHR she has worked on the videogame 'Cuphead' as a concept artist and 2D animator. More recently Tina has collaborated on the Netflix series "Green Eggs and Ham" and the feature film "Space Jam: A New Legacy" as well as providing original animations for Drake's music video "Knife Talk".
A mostly self-thought artist who has worked for names like Dreamworks, Disney and Nickelodeon, Dani Diez is a Spanish art director with a bold, unique and colorful style. He has worked for video games, in the animation and film industries. Dani is currently working as an art director for Behavior Interactive Montreal. We can't wait to meet and see him on our Klokgebouw stage.
Loish (Lois van Baarle) and Iris Compiet are no strangers to any Art Department aficionados. Both having several art-books as well as commercial projects under their belts, these Dutch artists have also gathered legions of followers via their social media platforms. In the order of millions, that is. During The Art Department they will be part of a panel discussing important aspects for personal artistic growth while also being considerate about creating a fair working environment for others.
More exciting guests to be announced soon but you'll be wanting to get yourself an Early Birds ticket before they expire!