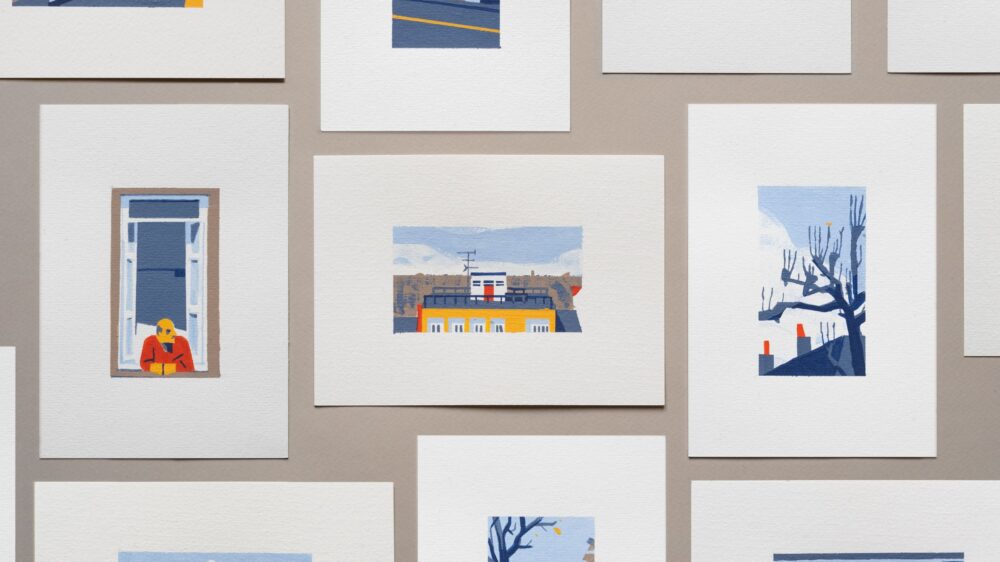 With his latest Playgrounds Eye Candy tip editor Simon Buijs presents us with a love-letter not to a person, but to a remarkable city. Check out Angoulême and discover the artistic mind behind it: the illustrator with a passion for animation Luka van Diepen.
Simon: "I was very impressed by Luka van Diepen's last personal project about Angoulême. Fascinated why the city was featured in and inspired so many of his favourite animations, Luka set out to explore its essence through sketches, illustrations and videos. The result is a beautiful love letter from postcards!
It's really great to see Luka take out time to explore his passions next to his commissioned works, and pursue personal projects. Something we must not forget, as creatives, to do now and then!"
Luka van Diepen is an illustrator with a passion for animation, based in The Hague. He is endlessly fascinated by the impact of seemingly mundane objects or interventions. How the shot clock in basketball was introduced and set to 24 sec to create an optimal game. Or the way jelly fish can ruin the biggest ships and damage power stations.
A graduate of the WdKA, Rotterdam, he has  also worked at Dutch member-funded news site de Correspondent on articles and podcasts, setting the visual mood for their stories.