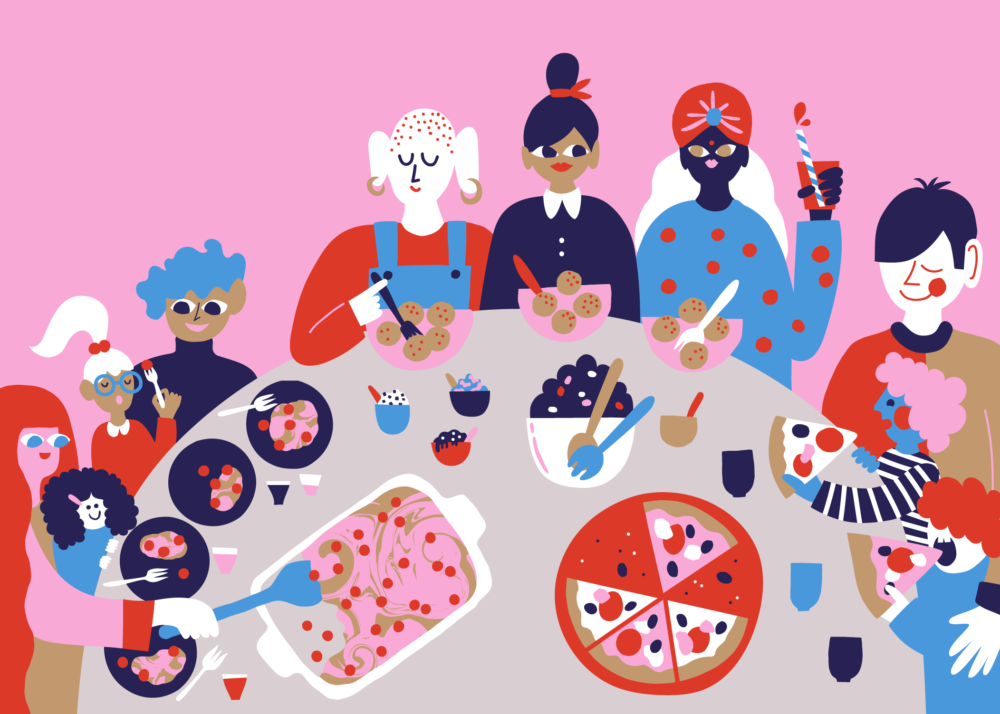 This brand new Playgrounds Eye Candy tip from Iris van den Akker features an artist coming all the way from Finland. Yet the incredible artistry of Leena Kisonen, dazzles our eyes, warms our hearts and makes us dream of spring and summer.
Iris: "Leena is a Finnish illustrator who uses bright colors and bold shapes in her work. Her illustrations have a retro vibe to them, as if they were made in the fifties, but with a digital twist. Leena is inspired by Tove Jansson, Alexander Girard and Andy Warhol. To me it looks as if Scandinavian design and Japanese illustration would have a lovechild.
Leena developed her signature style by making paper art. She would cut different shapes out of different color paper, and illustrate with those. This technique helped give her illustration get this naive, bold style which she implemented in her digital work as well.
Leena's clients are varied, ranging from Snapchat and Google to Finnish furniture brands. She creates digital stickers, cookie packaging, window displays, editorial illustration and more. I love how versatile her work is!"
Leena Kisonen
is a graphic artist based in Helsinki, Finland.
She works in the mix of illustration, design and art. She creates works for print and digital, textiles, packaging and products.