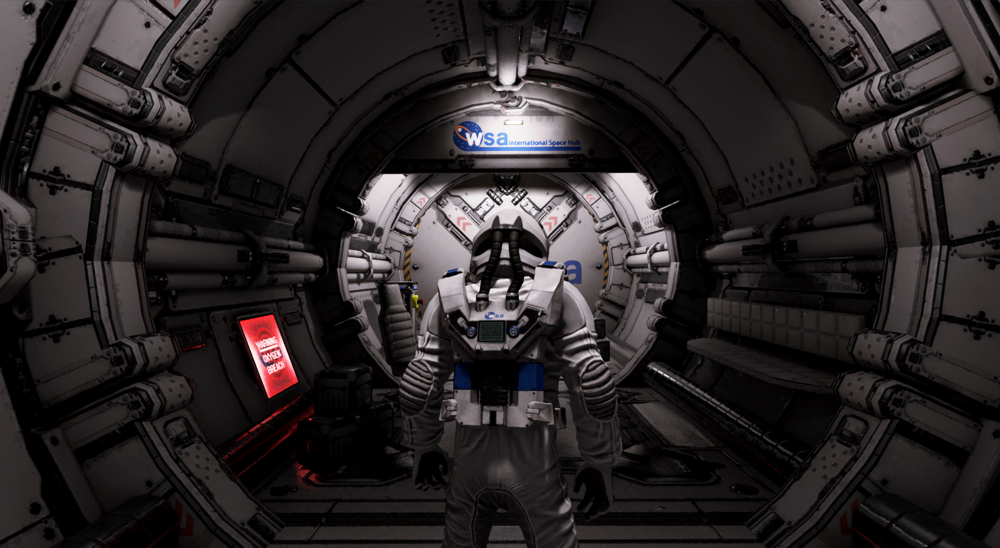 Leon: "I'd like to present KeokeN Interactive, a game studio based in Hoofddorp, the Netherlands. Founded in 2013 by Koen Deetman and Johan Terink, KeokeN is a company that aims to deliver beautiful, story driven experience to your PC at home!
Since a couple of years now, the team at KeokeN is working on their title: Deliver Us The Moon. An interactive experience about a lone astronaut trying to save the Earth from depleting all it's resources.
In a very crowded game industry this company has taken up the challenge to compete with some of the triple-A titles out there! Which is amazing given their still small team. The game's visuals really give an impression about their talents.
A little while ago KeokeN interactive even managed to get a major funding by publisher: Starbreeze, known for publishing games like: Payday, Dead by Daylight, and the upcoming and incredibly realistic Walking Dead game.
We were happy to have some of their artists as attendees at our Playgrounds: The Art Department event.
KeokeN is a fast growing company, always looking for new talent. At this moment they are in the crucial phase of delivering their first game: Deliver us the Moon."
KeokeN Interactive is a young Dutch Indie game development company which was founded by Koen Deetman, Paul Deetman and Johan Terink in 2013.