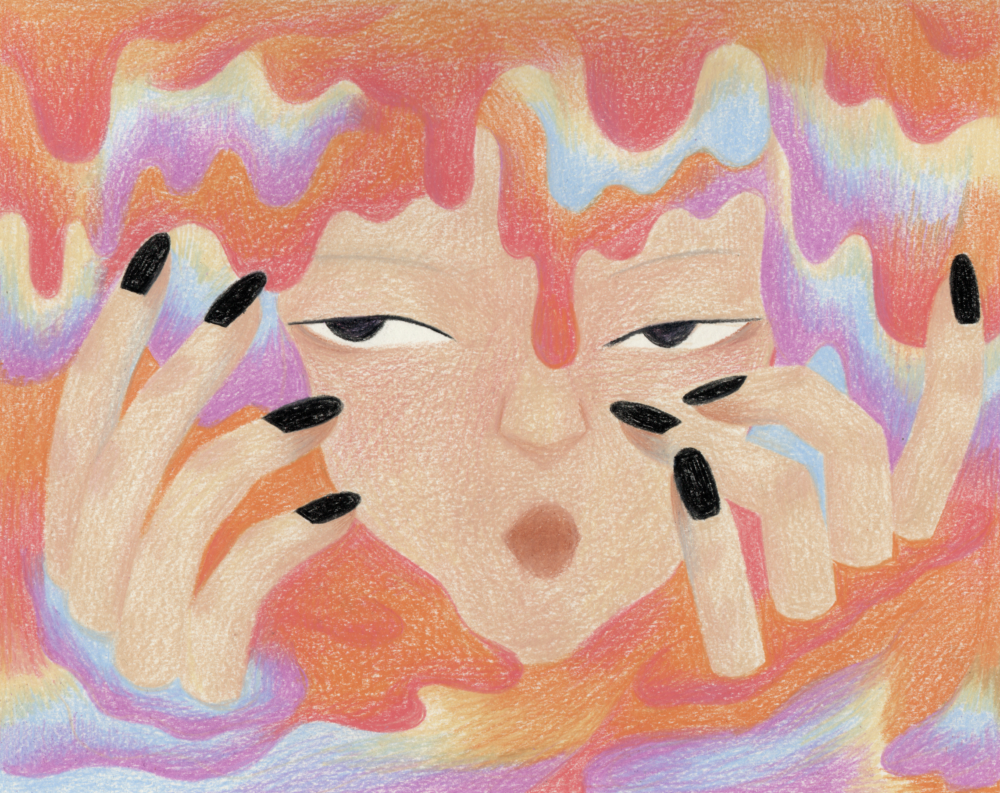 Lots of things to reflect on in this latest pick from editor Romee van der Schoot. From the subjects of her illustrations all the way to the diversity of her styles, illustrator and graphic designer Jiayue Li is an artist full of surprises and an intriguing Playgrounds Eye Candy find!
Romee: "Jiayue Li is one of those talents that creates moments of wonder in her illustrations. With a hand drawn style, colored pencil textures and thoughtful composition, she creates wonderfully crafted pieces. I would want them all hanging in my living room! 
You feel that she is exploring the boundaries of her own mind and fantasy in her illustrations. From woman figures in strange compositions or situations to the explorations of abstract shapes. 
But she does more! When I looked beyond her Instagram I found her website where I discovered she is actually also a kick ass graphic designer. Working in a totally different style. Her graphic design is minimalistic, colorful and stylish. Like there is almost no link to her illustrative style. But she can do both which makes her even more interesting to me. "
"I did some research on her and read that she stated as a graphic designer but decided herself to work towards becoming an illustrator. She inspires to look beyond what you were thought in school, let inspiration in and don't be afraid to expand your skills in a totally different direction. 
This really resonates with me since I am in a constant search of which skills I have and want to develop. It is wonderful to see other professionals doing the same. "
Jiayue Li is a designer from Chengdu, China, based in New York. Her passions lie in creating narratives and solutions using graphic design, illustration, and art direction with a great variety of style. She has a knack of transforming complex information into effective and impactful visual communication.
She is a graduate from College of Design and Innovation, Tongji University in Shanghai, MFA Design / Design as Entrepreneur, School of Visual Arts in New York.