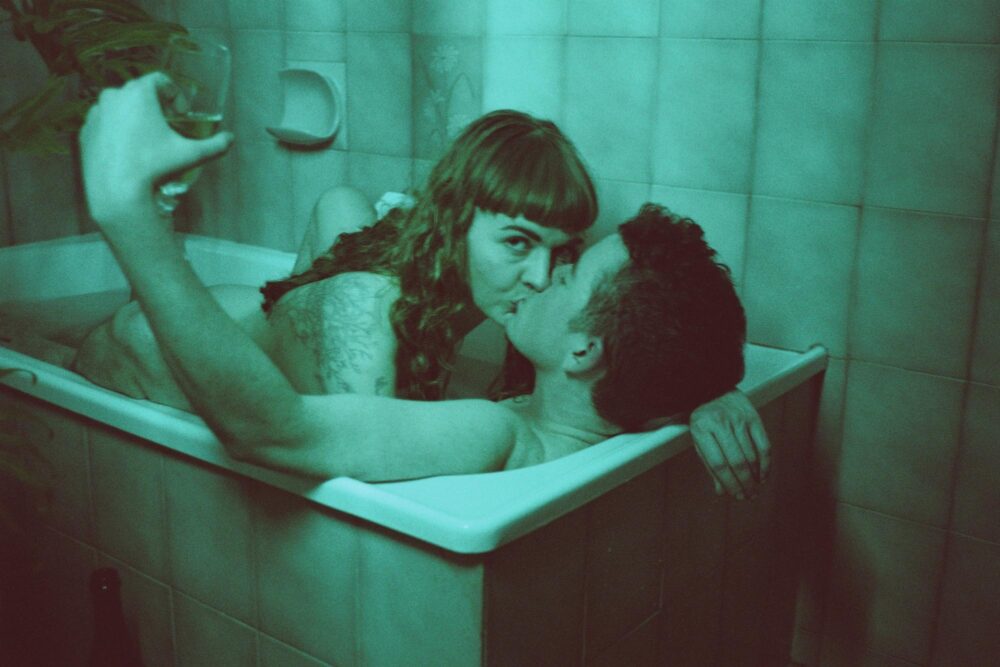 With their latest Playgrounds Eye Candy tip, our editor Jesse van den Berg prompts us to explore the works of an artist that celebrates intimacy in all shapes and forms. Enjoy J Davis' spectacular photographic projects!
Jesse: "J Davies is a queer agender first nations (mãori) photographic artist living and working on the stolen lands of the kulin Nation (in Melbourne, Australia). They work with analogue photography and instant photography to show the importance of queer life and community.
I personally love J's work because it feels very intimate and vulnerable to me as the viewer. They capture moments that I normally don't get to witness from people whom I don't know personally.
The presence of bodies in J's projects is also one of the reasons why I am enthusiastic about their work. In my own artistic practice as well, one of the more important aspects is the representation of bodies. I feel like there are multiple overlaps between J's work and mine."
"J creates a photographic world where queerness is the norm. They invite me to witness parts of their life and the lives of people they capture in a way in which I feel welcome. What I find interesting as well, is how J's work relates to being 'non-normative on multiple levels. Because of the queer topics they work with but also how they capture people. In ways in which other photographers might do it differently.
With the existing visual language in series, billboards, adds and so on you see that there exists a certain norm in what kind of bodies are getting represented and also how they should behave to fulfill some kind of idea of what normal is. J's way of choosing their composition feels unfiltered and honest. That's a visual language that I would love to see more often in all kinds of contexts."