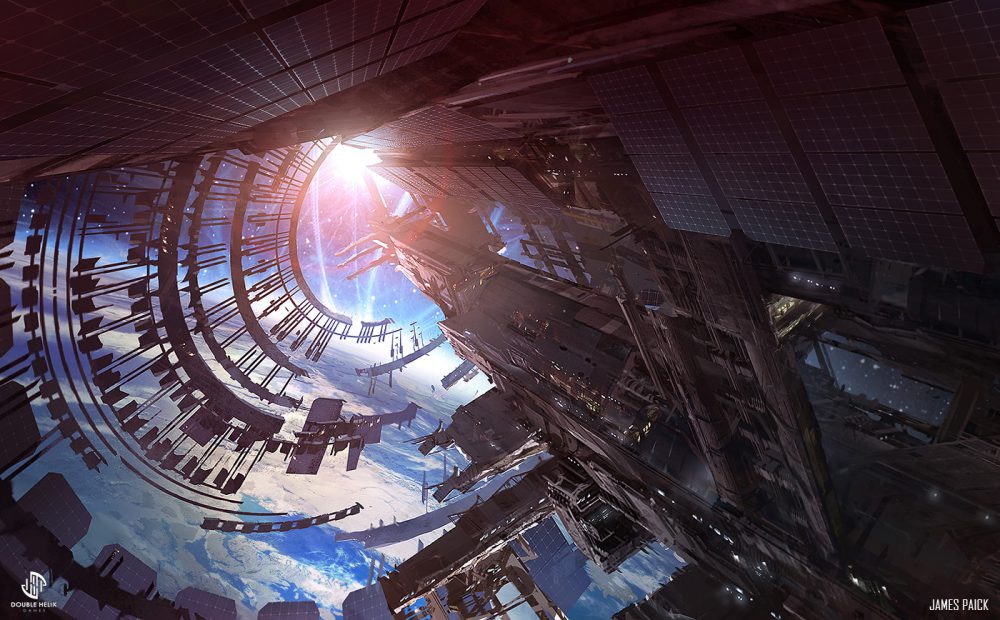 For his latest Playgrounds Eye Candy tip Leon Tukker turns his attention to an artist that significantly influenced his career path: James Paick.
Leon: "James is a concept artist veteran based in LA, founder of Scribblepad studios and, more recently: Brainstorm School.
I knew the name James Paick even before I knew that I wanted to try my luck at concept art, back in the day when I saw his name written on a magic the gathering card. His fantastic landscapes already stood out to me at a young age.
When I was trying to study art I found out that James was offering an environment design course at CGMA, two of them to be exact. I found out that not only his art is great, he's a magnificent teacher as well. I would go as far as saying that I learned all of the fundamentals of concept design during his two courses and I am still very much influenced by his art and style.
Being a good teacher is probably why he started the Brainstorm school a couple of years ago together with famous concept artist: John Park. The school is based in Glendale, California and features a whole bunch of courses all tutored by well known industry professionals.
James Paick is known for his magnificent environment concept art work and he worked on countless movies and games such as: the Uncharted series, Middle-earth Shadow of Mordor and Titanfall.
His resume alone shows that he is a very talented and experienced artist and definitely one to keep an eye on!"
James Paick is the founder and Creative Director at Scribble Pad Studios with over 15 years of design experience. He is currently working with his team on many unannounced projects, from new next-gen games, MMO's, books, film, and more!