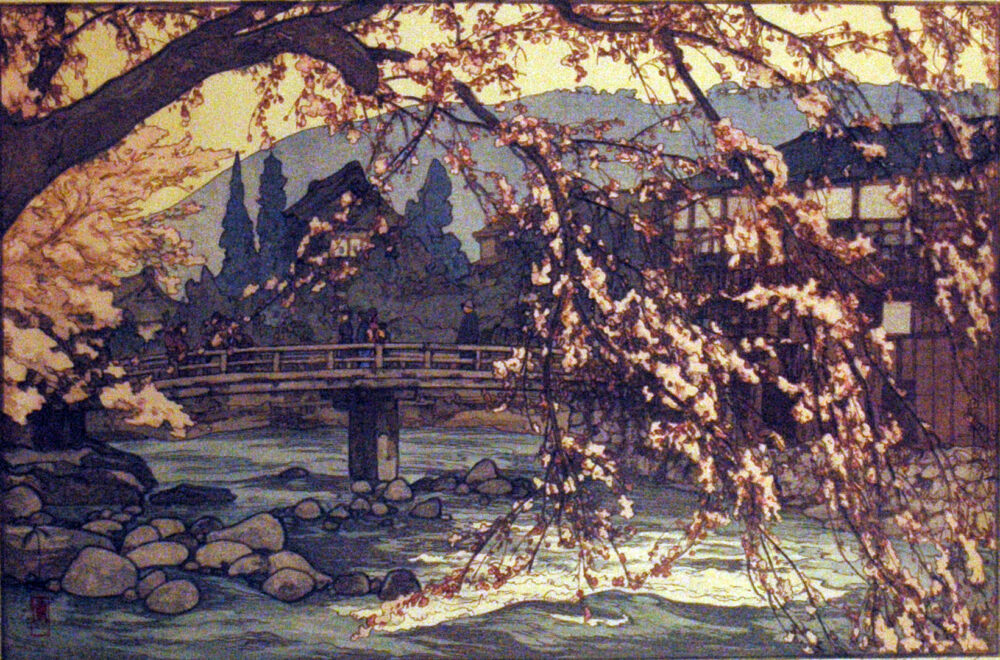 Seems like there's a lot of inspiration bathing in Asian waters for our Playgrounds Eye Candy editors, and we couldn't be happier. It's time for our editor Stijn Windig to make us marvel and he does so by introducing us to Hiroshi Yoshida.
Stijn: "I learned about Hiroshi Yoshida by dabbling with AI art tools such as Midjourney. Using Hiroshi Yoshida's name in an AI 'prompt', (a description of the image you want the AI to render) seems to tighten up the image and make the entire result better.
Naturally, I started to seek out his work, and I became a huge fan.
Born in 1876, Hiroshi Yoshida was sent to Kyoto at age 19  to study under Tamura Shoryu, a well known teacher of western style painting. He then studied under Koyama Shōtarō, in Tokyo, for another three years.
Yoshida's work combines a western sensibility regarding composition and perspective with a Japanese graphic approach."
"Yoshida's extensive travel and acquaintance with Americans influenced his art considerably. Many of his prints depict scenes from India, Pakistan, Afghanistan, and Singapore.
Yoshida wanted to inspire young artists to follow their hearts and to teach them that they should do what they'd like, even if nobody else in the room agrees.
At the age of 73, Yoshida took his last sketching trip to Izu and Nagaoka and painted his last works; The Sea of Western Izu and The Mountains of Izu. He became sick on the trip and returned to Tokyo where he died April 5, 1950 at his home. His tomb is in the grounds of the Ryuun-in, in Koishikawa, Tokyo."