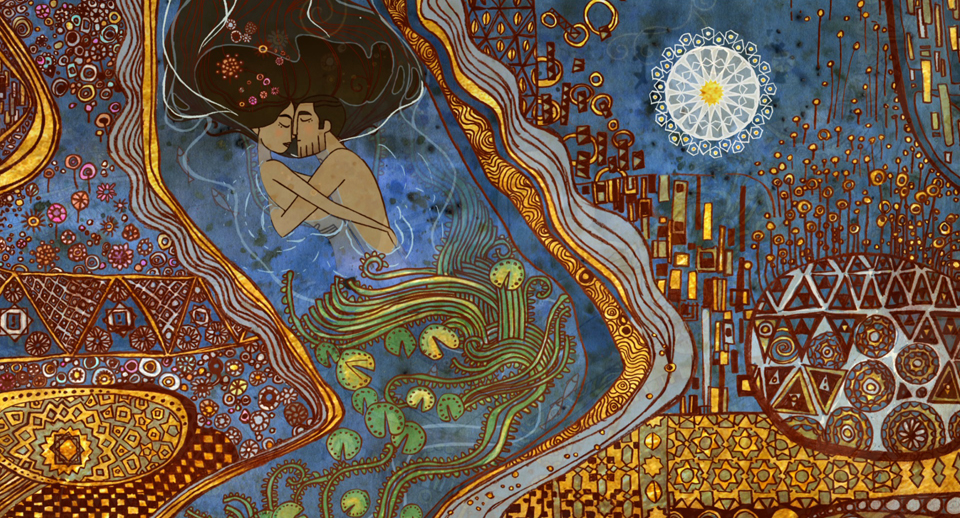 If there was a heaven for music videos then surely it would be their being showcased on a big screen. And this MarVid, spotted during Tomm Moore's presentation for The Art Department 2022, is a perfect example why. The video is actually a segment from the animated feature The Prophet, a project created by Roger Allers, and co-directed by a series of artists, among them being Cartoon Saloon's Tomm Moore.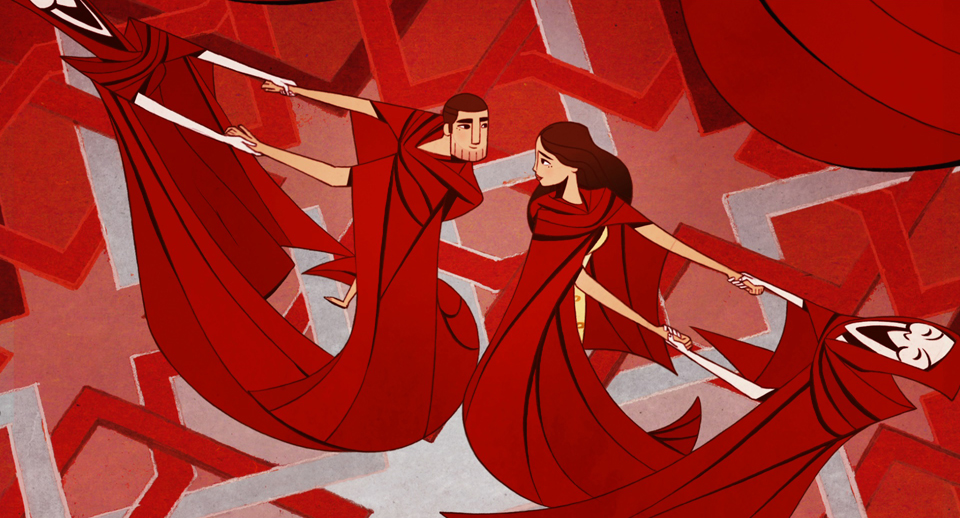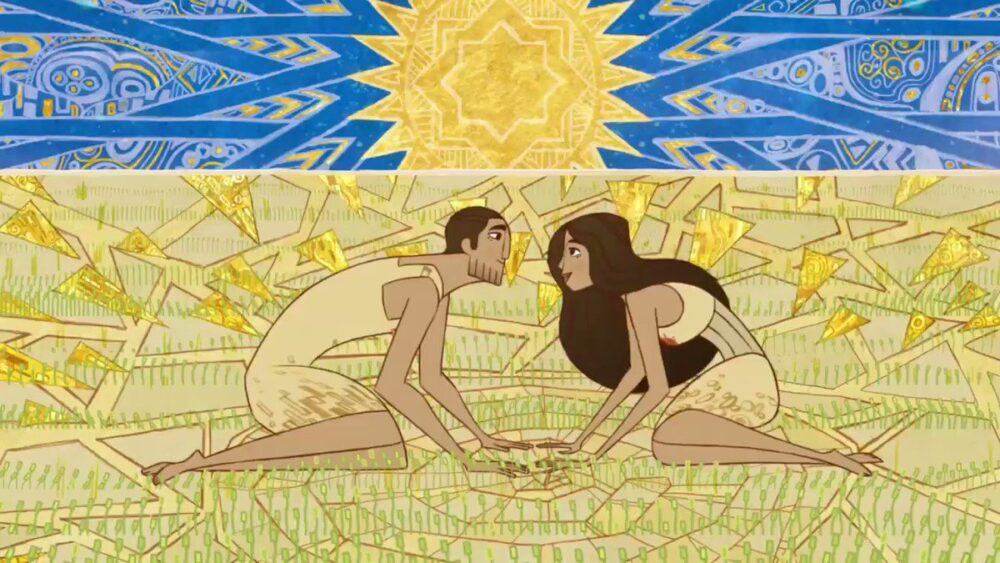 The film is based on the book of the same name by Lebanese philosopher Gibran. In it, the prophet Almustafa is about to board a ship that will take him home after twelve years away when he is stopped by a group of people and proceeds to discuss a number of topics related to the human condition in the form of twenty-six prose poems.
The movie adapts the poems throughout eight segments, each directed by a different artist and showcasing different visual styles. Two of the segments take the form of a music video, one of them being On Love, directed by Tomm Moore. Each segment has a function also in the overall story-line, but can work independently as well.
The evolution of the love-story is beautifully portrayed through a dance in which the characters find, loose and then reconnect with each other. Given that a poem is in many ways a writer's dance with words and that a relationship in general can be viewed as a dance between the partners, at times supporting one another but ultimately having to collaborate in order to make things really work, it's quite fitting that the segment features an actual dance.
However it's very impressive how organic and cohesive Moore manages to make each element feel. Even the climax, in which the two lovers go through the rift generated by the outside forces, depicts such a natural build-up. As a viewer you might anticipate what is about to happen, yet it still surprises you how relatable each action is. The attention that every gesture and look of a character gets makes for a great way to actually emotionally connect with the protagonists and not just let yourself be carried away by the gorgeous lyrics or music.
The backgrounds have spectacular geometric constructions which highlight the motion fluidity of the characters. Despite each setting's being a blast of colours, it is always so easy to actually follow the movements of the two lovers.
Music videos are still very much alive and kicking as a genre where cutting edge creativity happens. And this is exactly why with this series, curated by Maria Dicieanu, we're focusing on the absolute must sees artistic gems of music video origins.
Whether linear, VR or interactive, The Marvids (short for Maria's Marvelous Videos) aim to show-case why promos are still holders of unique aesthetic with their own particular beauty and artistry.