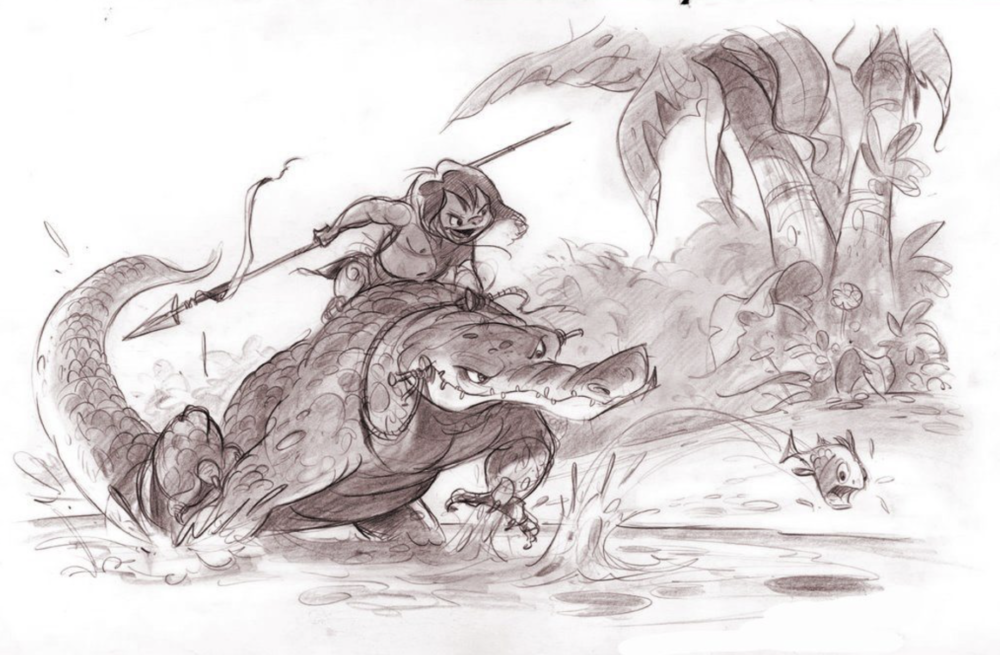 In this Playgrounds TV we dive into the world of film and story artist John Nevarez. Playgrounds director Leon van Rooij will conduct an in-depth interview with this true storyteller.
John Nevarez has been an artist within the animation industry for over 20 years and we are so lucky to be able to enjoy his expertise and knowledge first hand. He is known for his collaboration with Disney and Pixar animation studios resulting in his working for films like Cars 2, Inside Out, Coco, The Angry Birds Movie, The Secret Life of Pets and many more.
Another expertise is his story and art for numerous features such as Spider-Man: Into the SpiderVerse and The Emoji Movie. He's provided storyboards for Locksmith Animation for their first feature Ron's Gone Wrong.
The list of films he worked on is simply endless. More info about his career can be found here. We are looking forward to speaking to him!
We're turning the tables and ask YOU to sketch a PORTRAIT of John Nevarez! Unleash your imagination! Draw John in cartoon style, realistic, as super hero or in any way you can think of! Anything goes (as long as it bears some resemblance).
The two best portraits will be rewarded by the master himself after the weekend.
⚡First prize wins 150 euros and a free subscription for one year on our On Demand platform
⚡Second prize wins a free subscription for one year on our On Demand platform
Share your work on Instagram using the #PLGRTVJohn hashtag and make sure to tag @weareplaygrounds!
DEADLINE: Friday, March 14th, 24:00 CET
Let's have some fun during the Playgrounds TV broadcast!