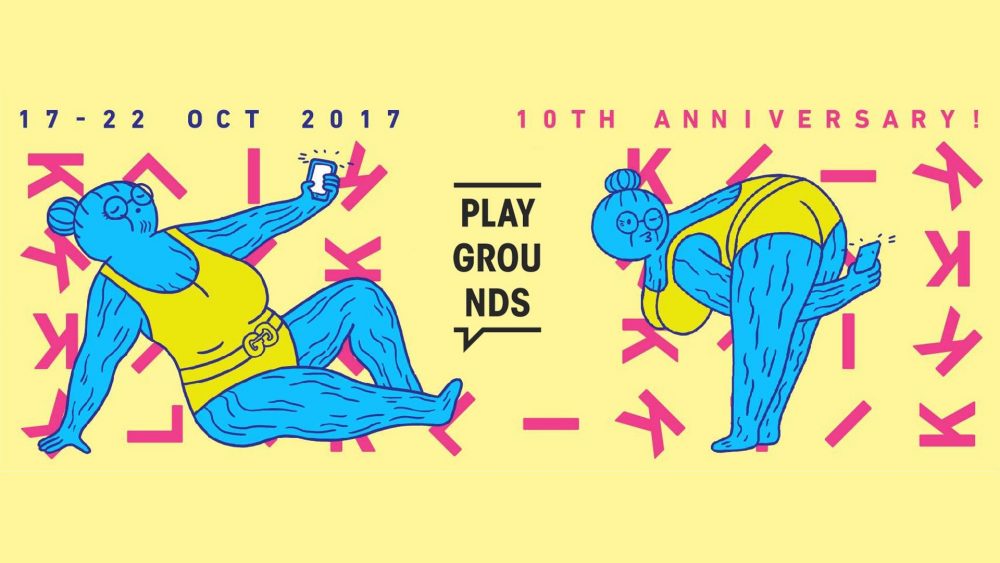 Founded in 2007, KLIK Amsterdam Animation Festival treats animation as an independent art form instead of treating it as a genre of film and aims to make the medium of animation, in the broadest sense of the word, accessible to a wider audience in fresh and exciting new ways to stimulate the emancipation of the medium as a fully realized art form.
On October 20th we're organizing together in EYE Filmmuseum two sessions with (inter)national names in animation. Artists like Moth Collective, Studio MDHR's Jake Clark and Bandits Collective among others, will be taking the stage for panel discussions and Q&As with the audience
Session 1 (11:00 AM)
* Woodwork
* Moth Studio
* Nexus Studios's Fx Goby
Session 2 (14:00 PM)
* Nørlum 's Jericca Cleland
* Studio MDHRs Jake Clark (animator videogame Cuphead)
Tickets, click here.
Meet the guests:
Moth Animation Studio
Not all Moths are agricultural or domestic pests. Some are award-winning animation studios. Founded by three short film directors, Moth Studio distinguished themselves through their perceptive and emotive storytelling. Whether commercials, feature film segments, or positive promos for NGO's and charities, their works are vivid and memorable often tackling difficult subjects and portraying them in imaginative ways.
Nexus Studios' Fx Goby
Their track record is spotless. With works that received Oscar and Grammy nomination alongside with MTV Music Video awards and Cannes Golden Lions, Nexus Studio seems perfectly fit to tackle any sort of challenge or environment. They are dedicated to the development of unique voices in filmmaking, with a roster of directing talent working with multi-disciplinary skills in animation, live-action and interactive media.
Woodwork
This Amsterdam-based design and motion studio takes pride in their relentless urge to create by pushing the envelope and changing perspectives, whether it's a product visualization or a full-blown animation film. As a fanatic bunch of kindred spirits they combine out-of-the-box creativity with honest craftsmanship.
Mike Pelletier
He is a Canadian artist based in Amsterdam, Netherlands. Working in mediums such as 3D animation and kinetic installation, his work bridges the divide between digital and physical space. Pelletier's work has been shown in the US, UK, Canada, Netherlands, Germany, Romania, Brazil, Spain, and Mexico, among others. His most recent exhibitions include the Artfutura Festival (22 cities worldwide, 2015), Ars Electronica (Linz, 2015), Adrenaline (São Paulo, 2015) and the Goethe Institute (London, 2014).
Bandits Collective
Four creative minds from Supinfocom Arles joined forces to produce and design animated stories for anything ranging from short films, music videos and adverts. Each with their own innovative vision, each bringing along his specific artistry, working together, combining their skills and robbing the viewers' hearts and minds.
Nørlum
Nørlum is an animation production company specializing in the high-quality realization of original story worlds as producers and international co-producers such as the Oscar nominated Song of The Sea and Long Way North. They develop and produce original stories, in diverse worlds, through animated feature films and other media. Though passionate about producing quality content for the international market, Nørlum is equally invested in producing and developing the works of local talents. Guest speaker Jericca Cleland directed the Song of the Sea VR experience, that is on display during KLIK festival.
Studio MDHR
A newbie in the video game industry, Studio MDHR are taking this world by storm. In just two weeks from launching their first game, CUPHEAD it already went platinum selling over 1 million units. The game can be tested and played during the KLIK festival. Animator Jake Clark will be there to discuss what else we can expect from this independent video game company founded by the two brothers: Chad and Jared Moldenhauer.