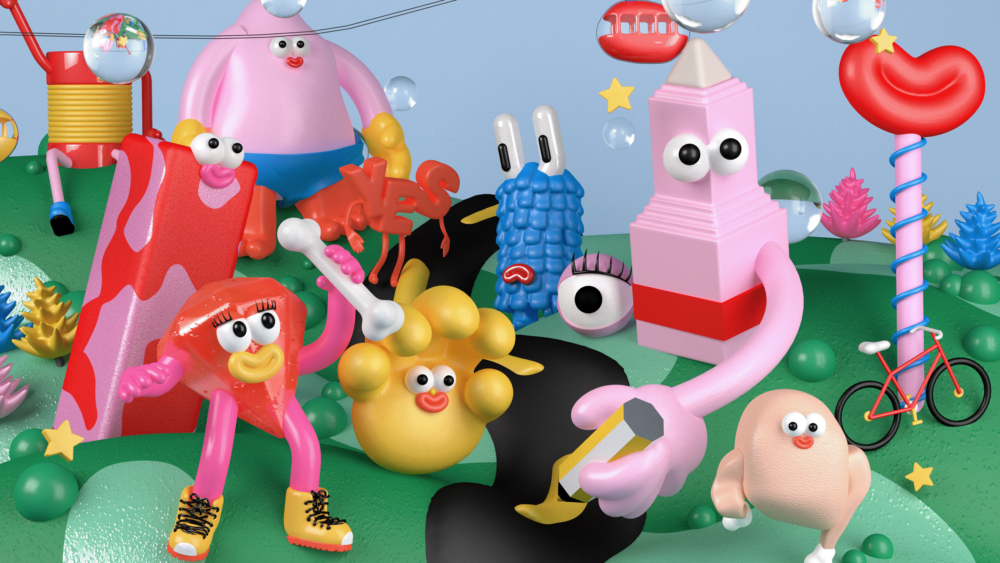 We continue our quest for discovering new talents and inspiration and we're looking at our editor Iris van den Akker for guidance. Her latest Playgrounds EyeCandy tip brings us closer to the cheerful and bubbly works of Eva Cremers!
Iris "Eva uses colourful, crazy 3D creatures to make her illustrations. Her whole portfolio is bursting with playful happy figures, it's really fun. She even let's you build your own! I really recommend visiting her website because it's an excellent example of creating your own world and having fun with it.
It's great to see how such silly characters are welcomed by big clients like the New York times, Pull&Bear and Apple. You can tell Cremers has a background in graphic design, but her work hints also at pop art and 90's era figurines."
Eva Cremers is Dutch 3D illustrator with a consistently playful, fun and cheeky style. Check out more of her works on her website!