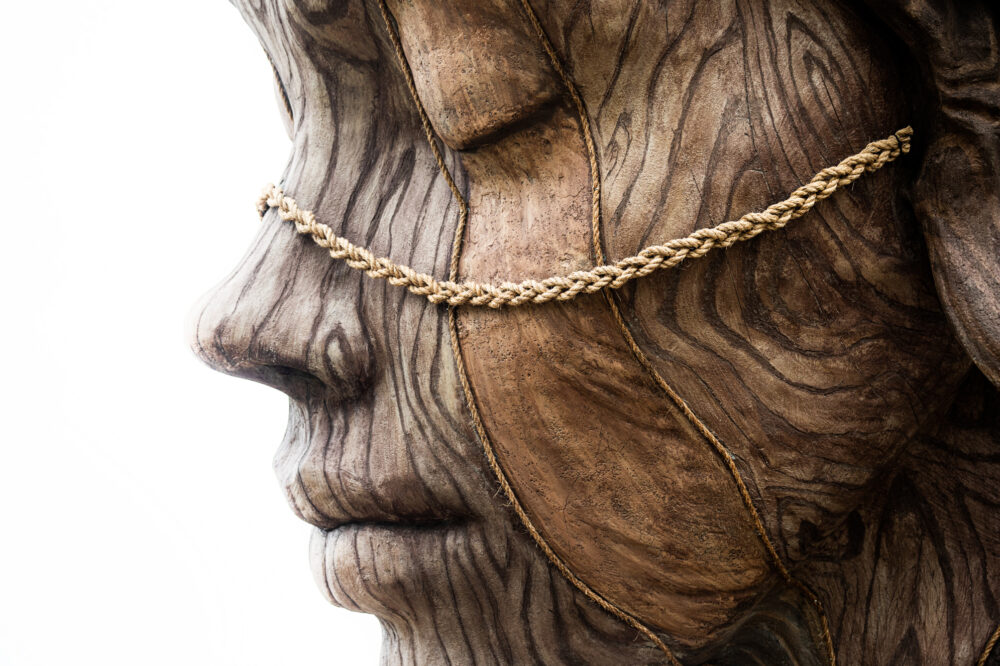 With her latest Eye Candy tip, our editor Laura Zoon introduces us to an artist that has beautifully managed to create with his projects a mesmerizing symbiosis between art and nature. Meet Daniel Popper and his gorgeous installations often created in the twilight of organic and artifact.
Laura: "During a hot summer day at Boom Festival 2018 I walked upon the work of Daniel Popper. A big shaman-like statue towered over me, stopping me in my tracks in the midst of all the festival chaos. The statue, named 'Emergence', is a perfect fit in the desert landscape surrounding it. This is what Popper does best, enmeshing his work with nature and the landscape it's standing in.
Popper perfectly connects humans with nature using the right raw materials, natural textures and shapes, while combining them with human features such as faces and/or hands. He makes it seem as if they are living beings that sprouted from the earth.
After the initial shock, of the size of these impressive sculptures, passes, the works guide your focus to the interconnectedness and interdependence of humanity with nature.
Seeing the sculptures in person is of course the best way to experience them, but hopefully the pictures will give you an impression of the mystique these majestic and enigmatic colossi emanate.
Daniel Popper was born in South Africa in 1983, is a multidisciplinary artist who has worked
globally. Daniel creates large scale Installation Art in public and private spaces. He has worked with some of the world's biggest art, design and music festivals, including Afrikaburn in South Africa, Boom Festival in Portugal, Electric Daisy Carnival and Electric Forest in the USA. He has also created permanent public works in Florida, and Croatia, and currently has an ongoing exhibition of 5 works in the Morton Arboretum in Illinois, finishing in 2023."