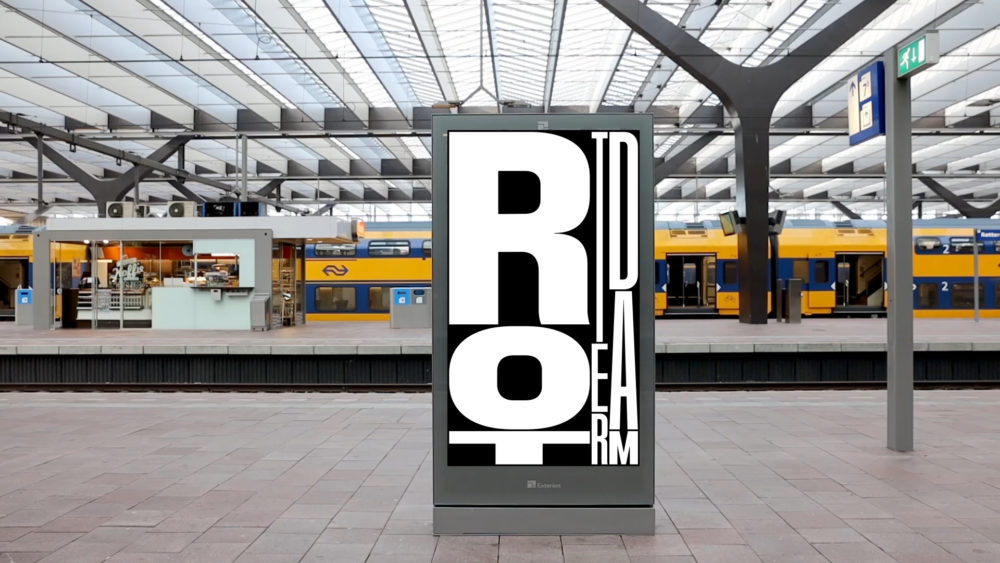 Dutch based Studio Dumbar  is specialised in visual branding and attracting talented individuals from around the world. Their portfolio is equally diverse, encompassing work for a variety of clients both large and small – from business and governmental agencies to cultural and non-profit. They create meaningful brands, going from strategy all the way to reality. Pure. Simple. Powerful. A massively creative force we were pleased to have on our stage at Blend 2019!
This international agency with a Dutch heritage was founded by Gert Dumbar in 1977. Projects span from the Dutch Police visual identity to the Amsterdam Sinfonietta poster series. They have collaborated with the non-profit organisation Alzheimer Nederland, created the visual identity for the Royal Cabinet of Paintings Mauritshuis  as well as facilitating the complete rebranding of the airline Transavia.
Since 2016 Studio Dumbar is part of Dept, an international digital network. Dept brings together the best agencies in creativity, technology and data.
At Blend 2019 we are delighted to have Creative Director Liza Enebeis and visual and motion designer Stan Haanappel joining us for an artist talk. Liza was directly involved with all major projects such as the ones for the Royal Cabinet of Paintings Mauritshuis, Amsterdam Sinfonietta, NGO Alzheimer Nederland and Transavia airlines.
She is an MA Design graduate from the Royal College of Art, London. Before joining Studio Dumbar she worked for Pentagram London for several years.
Liza gives lectures and workshops around the world and is regularly invited as a jury member for various creative competitions. As of 2018 she has been elected member into the prestigious design association AGI, Alliance Graphique Internationale.
Stan is a visual and motion designer at Studio Dumbar. He is a graduate from the Willem de Kooning Academy and Fontanel Award winner of Dutch Design Talent 2017. His focus lies in new technologies, digital crafts and typography. Through experimentation and researching, Stan is always searching for unique approaches in design communication. His latest explorations cover Wifi allergies, unsecured security camera's, digital amnesia, and the creation of a mobile phone scroll robot.
This splendid addition to our line-up is was established in collaboration with Graphic Matters & Staynice!