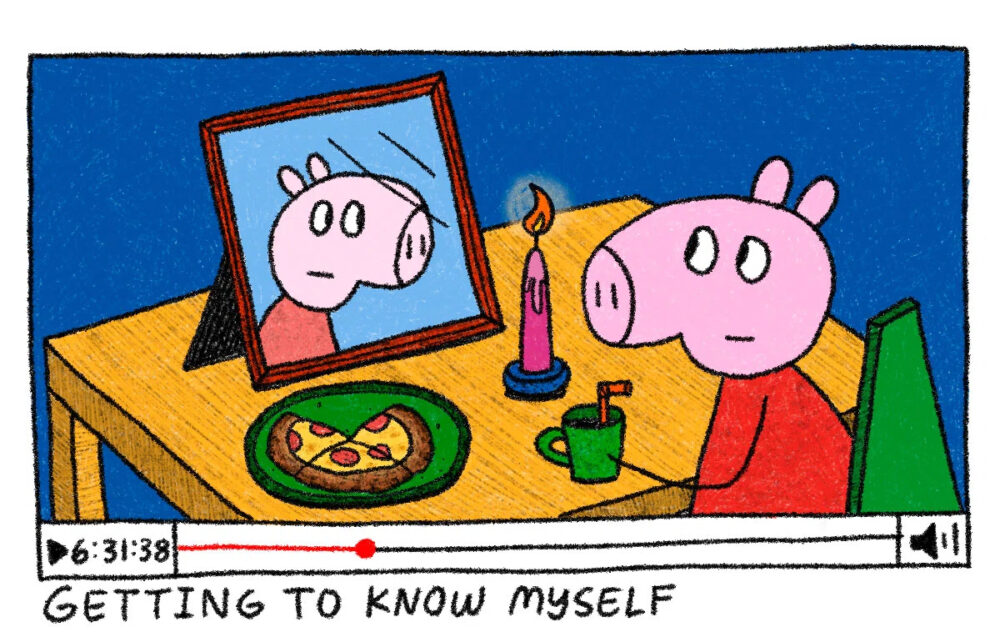 With her latest Playgrounds Eye Candy our editor Romee van der Schoot tips us to an artist that does a fantastic job portraying low points most of us experience, but then giving them a fun, comical twist. Meet the fabulously witty Alison Zai.
Romee: "As a person who struggles with anxiety and depression from time to time, comic artists like Alison Zai are a wonderful escape. Laughter is medicine as they say and the way Alison uses humour in her work to relate to certain feelings, helps to make things feel lighter. Her work is exactly my humour. And her recent book 'Weird to exist' sums up exactly how I feel most of the time. Because isn't it just weird to exist?
Alison finds the perfect balance between words and image. It's goofy but serious at the same time. A dry conversation or visual representation about serious topics and some dead staring, funny looking simplistic characters and you have me cry-laughing on the floor. Its dark humour disguised as innocent silly drawings." 
"I honestly don't have many more words to add to this and I simply think you should read the comics yourself. It might not be everybody's humour but I think most anxiously depressed comfort seeking individuals out there can relate. Hope these brighten your day a little. "
Alison Zai is a Los Angeles-based illustrator. An artist that prefers to let her work do the talking for her, Alison has nonetheless gathered an impressive community through her witty illustrations and comics.