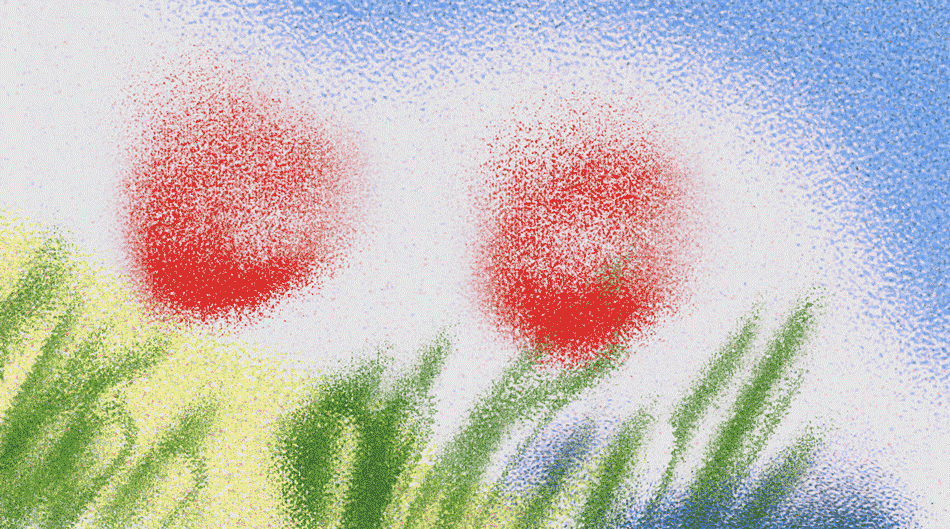 A spectacular Playgrounds Eye Candy pick from our editor Laura Zoon, but then again which of her tips are not spectacular? She introduces us to illustrator, animator and graphic designer: Alexis Jamet. An artist that defines his work as "quite diverse, ranging from conventional identities to animated short films that combine craft techniques and digital technologies".
Laura: "Let me introduce you to Alexis Jamet. Alexis is a designer from Paris, working across multiple disciplines such as animation, graphic design and drawing. His style can clearly be recognised throughout these different practices, consisting of abstract fuzzy shapes and graffiti-like textures. Next to working for big clients, such as Nike and The New York Times, he works on his personal practice. In his animated short films he likes to combine craft techniques with digital technologies, resulting in creative visuals. 
When I first saw some of Jamet's work it immediately had a calming effect on me. The simple fuzzy shapes he uses to build beautiful compositions give you a feeling like you are wandering through a world made of clouds.
As someone who likes to work across multiple disciplines, I am impressed by his ability to express his unique style throughout many disciplines. 
His works also gives me a comfortable nostalgic feeling, reminding me of old video tapes with fuzzy noise and unsharp pictures. His way of combining digital technologies with his analogue style produces creative and experimental imagery. He has even explored the possibilities of exciting techniques such as AI in some of his work, which makes me very curious where he will take his art in the future."