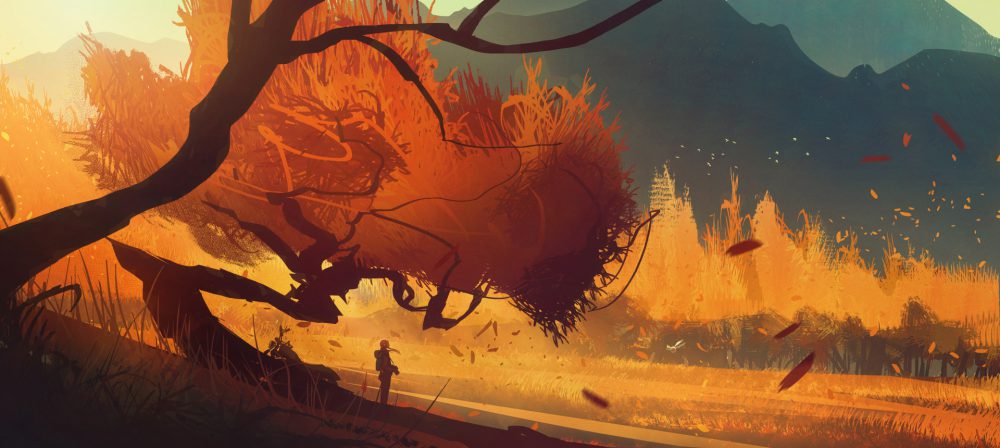 Concept artist and Playgrounds Eye Candy editor Leon Tukker is spoiling us introducing us to two artists: Jessica Rossier and Bastien Grivet, the creative duo behind Wardenlight Studio.
Leon: "An incredibly versatile duo, Jessica and Bastien worked on high profile projects such as: Independence Day, Call of Duty Black ops 3, Darksiders and the upcoming Lord of the Rings game: Middle-Earth, Shadow of War. They even worked on a commercial for Coca-Cola!
Their website shows a great variety of styles, from high end 3D imagery to very personal and colorful illustrations. Primarily focusing on environments, Wardenlight studio creates images that invoke stories and spark the imagination!
I discovered Bastien's work back when I started working as a concept artist myself. He made use of Maxons Cinema 4D to create very detailed 3D bases for his illustrations, something that always grabbed my attention.
Both Jessica and Bastien have a very unique style in their personal work. But when they are working on their client projects at Wardenlight Studios their styles combine to a very cohesive and consistent look! By merging their strong points in their studio they've created a very recognizable and professional style, turning their company into a major, reliable contender in the industry!
If you would like to see more work from Jessica and Bastien make sure to check their website."
Jessica Rossier and Bastien Grivet are two concept artists based in Montpellier, France. Together they form the design studio: Wardenlight Studio.