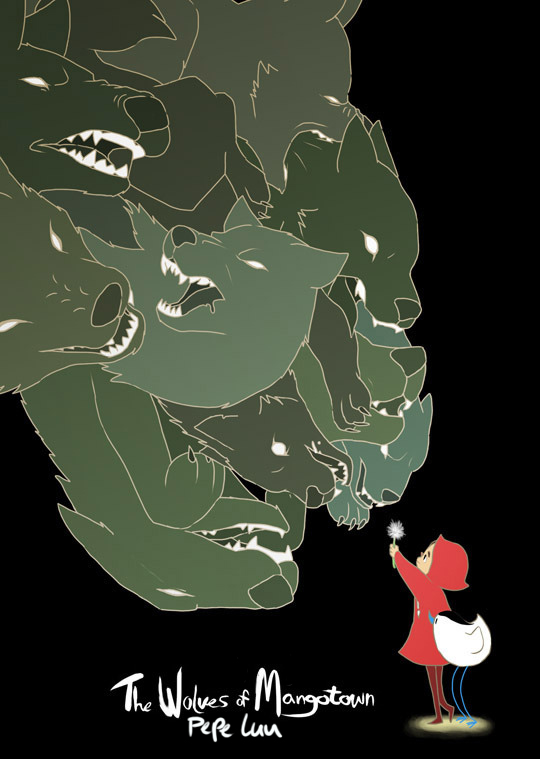 Who is the next best creative to keep an eye on? Playgrounds and KONKAV keep you updated! Every month, we highlight a one-of-a-kind artist that creates dazzling films and images. For our this Fresh Faces feature we asked animator and director Valerie Chang to tell us more about her work and inspiration.
Valerie graduated in 2014 from  the AKV|St. Joost with her animated film Pepe Luu. The film has been shown at film festivals all around the world and has won several nominations and awards. She made her directorial debut with an animated short film called, The Wolves of Mangotown in 2017 and she is currently working on the development of an animated series. In the past she has worked for Make a Wish foundation Netherlands, storyboarded on the animated short film, Camouflage at Studio Mooves and she was an animator for the animated short film Elsa and the Night by Jöns Mellgren.
We asked Valerie to respond to three quotes by masters of the industry:
"I've been a film buff genuinely about as long as I can remember." (Alexander Payne)
Nothing beats going to the same movie three times in a row! However I should mention I was a kid when I did that, and being a child may also have been the reason why I enjoyed watching the same film over and over again. They were always animated films, most likely because they were marketed towards children, however I've always been captivated by animation, whether it's on a big screen or on tv. And as an adult my love for animation has only grown bigger!
"I try to stretch the boundaries or the perception of boundaries that we give ourselves." (Iris van Herpen)
Anything is possible in animation, but sometimes you have to work between the lines. The desire to stretch the boundaries is always there. Maybe the line is a bit curvy? Or perhaps the lines are a bit longer than planned. I'm aware that these choices have consequences, but putting in that extra effort will be worth it at the end. In return, I gain more experience, find out more about myself and in a long term I can look back at the project and see that the extra mile has paid off in the quality of the project. However, sometimes there isn't much wiggle room. For example; if a scene in storyboarded with dynamic camera movements and it ends up being way more time consuming in the production phase, it's a problem for the entire team. But perhaps there is a more doable way to achieve the same or a similar effect? If you're not bound to doing it one way, you can always find another creative way to it.
"And when everything is driven by profit, then films become a commodity or a comfortable product that doesn't bother anybody and gets the most audience possible without… So that's a dangerous state that we are in now. It's only profit. I'm not naïve to think that it was different before. It's always been like that, but now it is much more than ever." (Alejandro Iñárritu)
We live in a society where money is a necessity. Money talks, but so does art. My personal take on this is that I would like to find a way to combine the two. I want to create films and series that are not only is fun to watch, but also touches the viewer on a personal level while being able to express myself creatively. Or I would like to find a way to have the two coexisting. This year I've experimented with self-funding my short film, Where do babies come from?. Everything has its pros and cons, but I'm eager to find way to make it work!