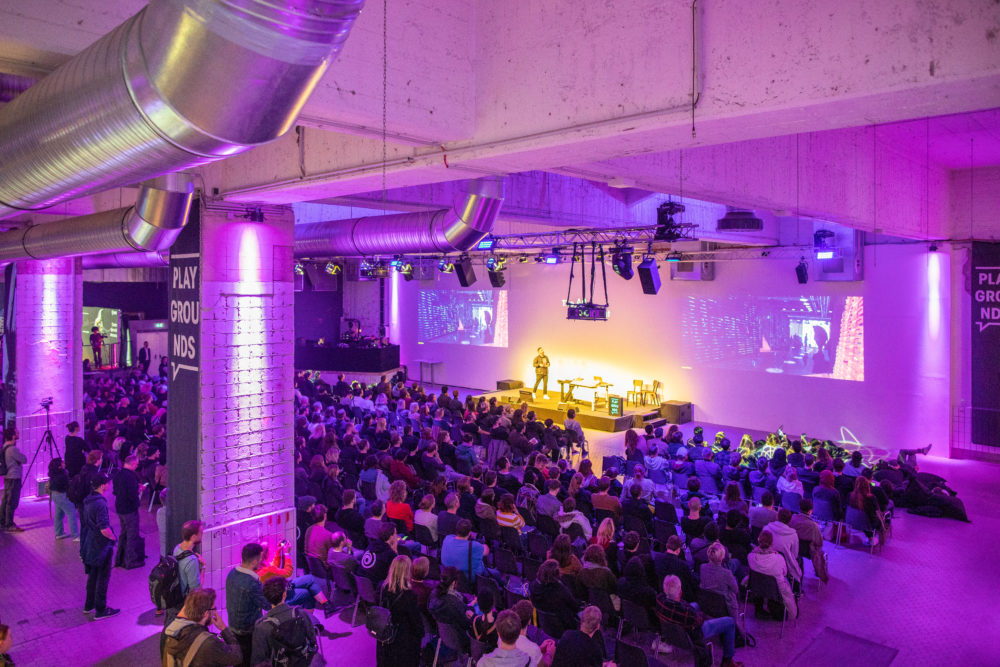 We have now words for all the things that happened to us these last weeks…
Two festivals in two weeks. The biggest edition of The Art Department in Eindhoven so far. And the first edition of the festival in Berlin. Organized by Dutch cheeseheads 😛
This adventure was a rollercoaster. A huge thank you to our audience for your creativity, positive vibes, willingness to be open to new horizons and your feedback so we can learn and improve.
An enormous thank you to our sponsors and partners: Procreate, Wacom, MSI, Maxon, Provinicie Noord-Brabant, Brabant C, Stimuleringsfonds Creatieve Industrie, Cultuur Eindhoven, Drink and Draw Berlin, Firestarter Magazine. Without your support we couldn't have made this happen.
Special mention to our amazing volunteers. Some of you came back (again), some of you were new to the Playgrounds Family. No Playgrounds without you guys. You rock.
And last but not least: the artists. For sharing your knowledge and experience and what makes you tick. For being open and accessible to so many other (young) artists.
It has been a hell of a ride! See you next year! The Playgrounds Family – Leon, Suzanne, Paulien, Jacklyn, Koos, Viola, Benji, Fabian, Wikke, Maria, Joost, Annemarie, Johanneke