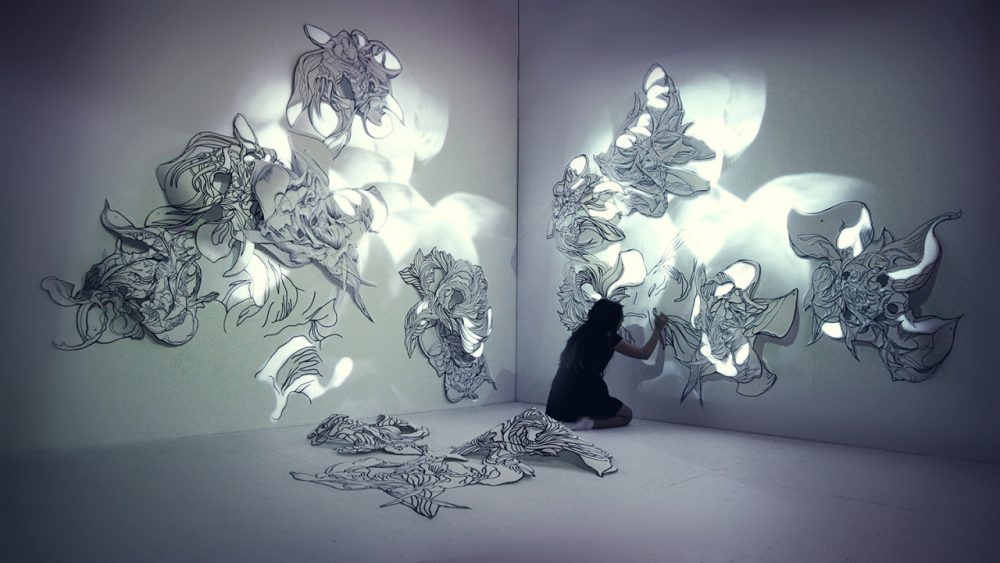 During our 10th edition, Playgrounds 2016, we had the pleasure to welcome Sougwen Chung.
This amazing visual artist sat with us to give some insights of her work.
In her project Drawing Operations she explores the automation and anatomy between biological and artificial agents.It is a collaboration between a human artist and a robotic arm. Her art spans from installation, sculpture to still image, drawing, and performance. In 2014 Print Magazine selected her as one of the Top 20 New Visual Artists.