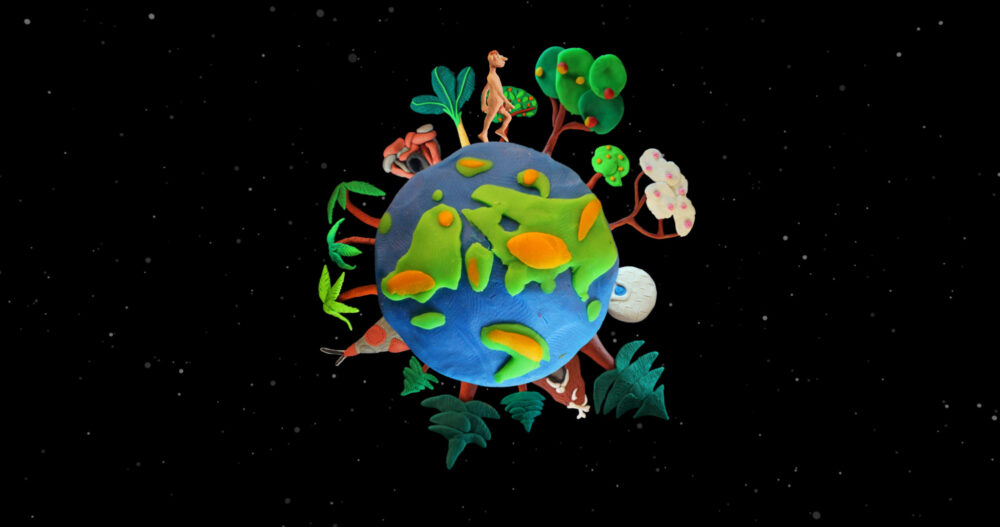 For The Art Department | World Tour we started looking for short films to complement our program. We bring you three compilation programs of amazing short films within the theme of traveling, distance and feeling at home. Of course, again from directors from all over the world!
#FlattenTheCurve 1
8'44"
Studio Desk – various directors from all over the world
2020
A mix of animations from over the world depicting something positive they have experienced, seen, or thought in the midst of the strange time of COVID-19 and the beginnings of global lockdown.
Get Busy Living
4'28"
Mike Scott
ZA, 2010
A funny music video about a suitcase choosing his own way of travelling. Finding love and adventure.
Big Booom
4′
Marat Narimanov
RU, 2016
Everything begins from the very start, our world is no exception. The greatest theory of evolution told in just four minutes.
Ma Mama
3'46"
Katy Wang
GB, 2018
Two lovers explore a patterned jungle world and meet some animal friends along the way. A colourful video matching the catchy tune by the French band Toto Bona Lokua.