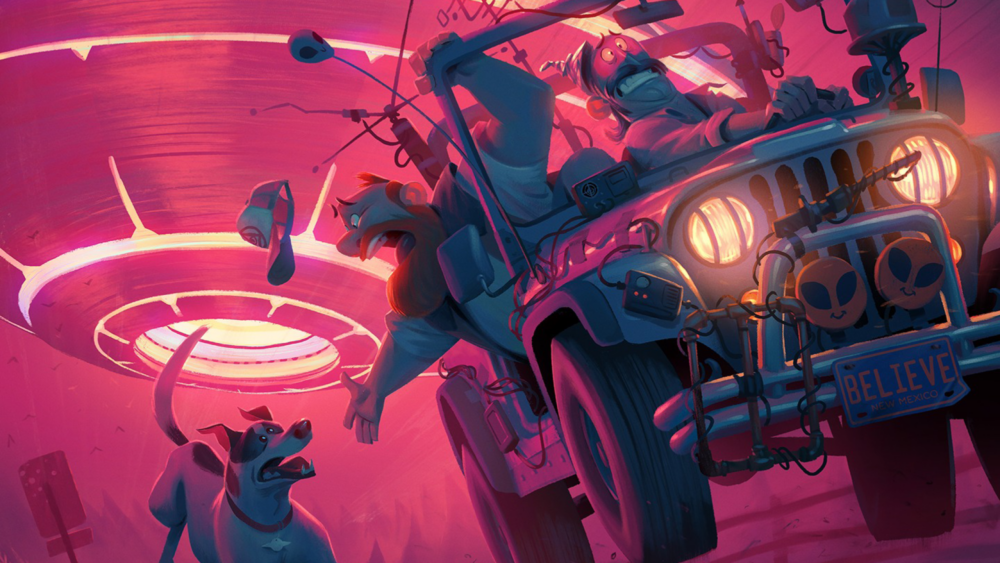 Whether you are already a devoted Procreate user or you're flirting with the idea of becoming one, tuning in to one (or even all!) live demos is a sure thing to help you further develop your skills. And even if that's not your thing, it can be a perfect chance to enjoy amazingly talented artists, like Max Ulichney, working and sketching right in front of your eyes!
Max Ulichney is an art director, illustrator, visual development artist, CG supervisor, and director with diverse, fast-paced commercial and short film production experience. He is skilled at developing innovative visual styles for a wide variety of clients while constantly seeking to lead and inspire new teams of artists to tell ever more compelling animated stories. His clients include Dreamworks, Netflix, Procreate, Marvel, Microsoft, Riot Games, Warner Bros, ImagineFX and 3D Total.
But how exactly does Max do it? What is his process from his first digital brush-stroke all the way until the finished image? What tips and tricks can he share? Which tools help him be more efficient? Join the Procreate demo and find out!
The demos are made possible by our principal sponsor Procreate.