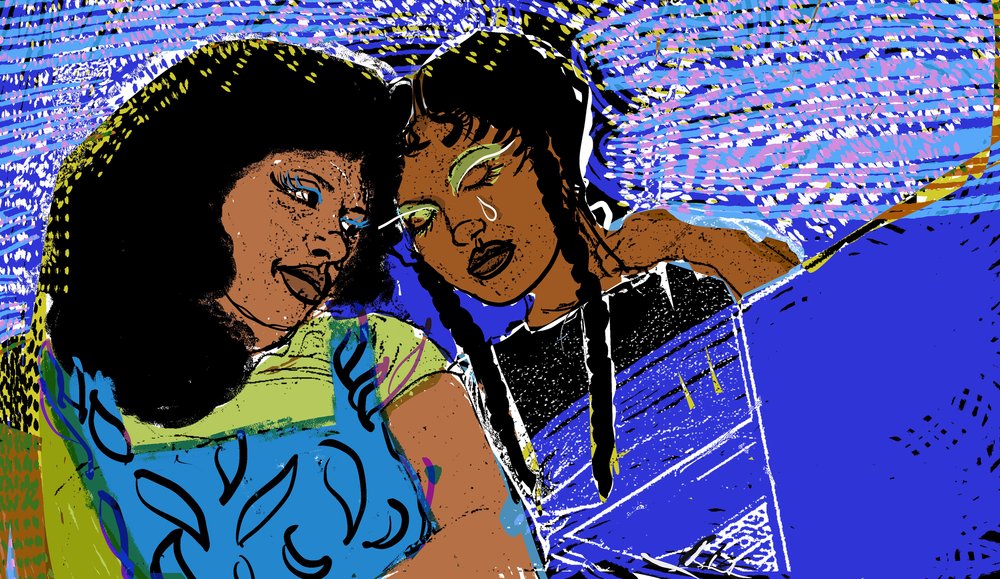 Her designs and illustrations are celebrating colours and lack of boundaries both physical and mental. Her photographs often portray subjects that take simply engulf the viewers with their personal stories. One thing's for sure: with just a simple glance of any work signed by visual artist and photographer Ngadi Smart, one ventures to exciting spaces celebrating cultural heritage, diversity and femininity. Smoothly switching and exploring different media, Ngadi makes a perfect fit for Blend and we couldn't be more thrilled to have her in both Amsterdam and Breda!
Ngadi Smart is a Sierra Leonean visual artist and designer based between London, U.K and Abidjan, Côte d'Ivoire. Her practice comprises of illustration, photography and design. She also works as a mixed media artist, primarily in the form of collage art.
She has illustrated for The Atlantic, Time Out London, Eastpak, The Guardian, as well as for publishing houses such as Penguin's Riverhead Books in NYC and London's Faber's Children.
In her illustration work, she is motivated by the representation of minorities, highlighting cultural identity and racial discrimination, as well as themes on feminism and gender roles.
In her photography, her focus is documenting cultures, subcultures and intimacy. Her work often speaks on how people self-identify and choose to present themselves in front of the lens.
We can't wait to learn more about her process during Blend 2022!