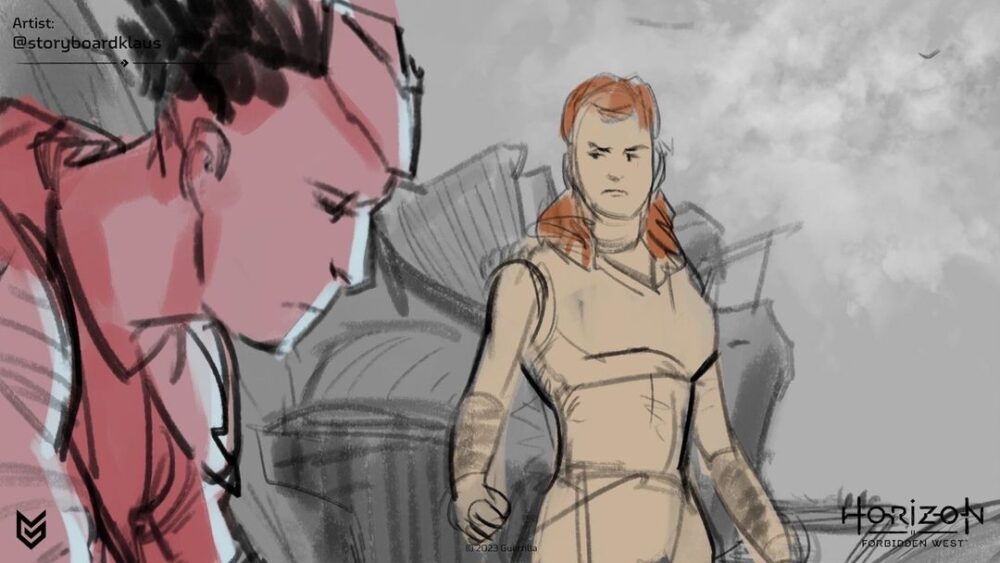 Klaus Scherwinski is a visual storyteller with over fifteen years of experience in illustration and games. His core competency lies in storyboards for the game and film industry. At In Motion Breda he will dig into storyboarding for game cinematics.
Klaus is an expert in generating ideas in the form of sketches and color concept art. Recent projects he worked on are Horizon Forbidden West, Avatar: Frontiers of Pandora. Before working on games like horizon Forbidden West, Klaus started out as an illustrator for pen and paper roleplaying games like Shadowrun, Battletech and Degenesis; comic artist for Heavy Metal Magazine, G.I.JOE, The Transformers, Horrorschocker and more.
He worked at CRYTEK (Germany) as storyboard and marketing artist, creating concept art, storyboards and marketing material for IPs like RYSE, Homefront2, Warface and HUNT: Horros of the Gilded Age.
Klaus will be present on Friday 24 November at the chapel of St. Joost Breda.