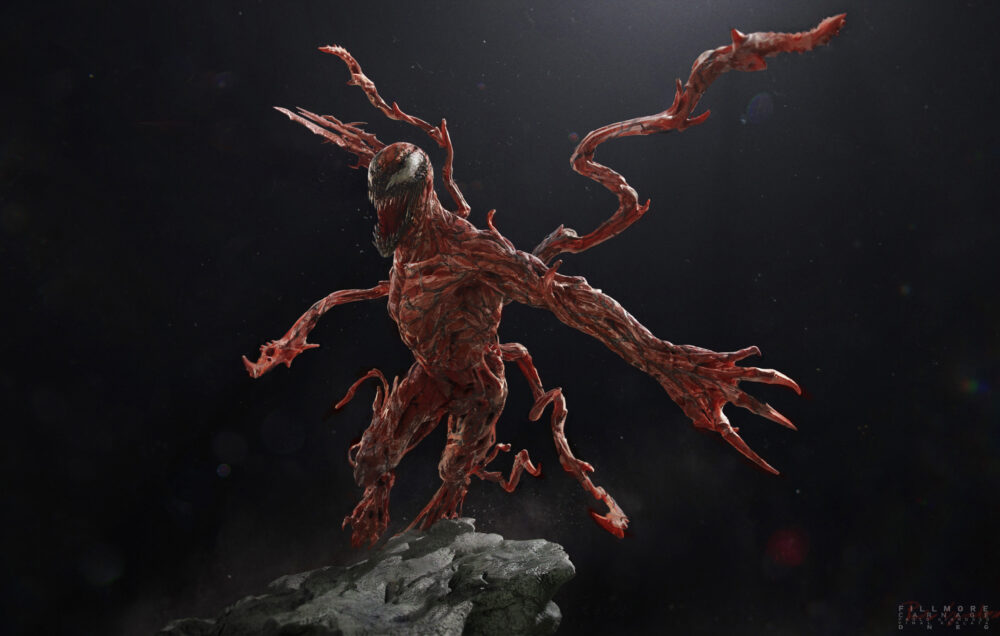 DNEG, one of the world's leading visual effects and animation studios for feature film and television. They have over 20 years of industry experience and have won seven out of the last ten Academy Awards for 'Best VFX'. Senior concept artist at DNEG Paolo Giandoso is joining our stage to talk about Venom: Let There Be Carnage amongst others.
At The Art Department in 2019 DNEG was present to talk about their amazing work for The Dark Crystal. We had a scoop because we were the first European festival they discussed their work about this project. Super happy we are able to welcome them again this year! Senior concept artist Paolo Giandoso will do an artist talk about the work he has done for DNEG.
Hailing from Italy, Paolo worked at a multitude of studios around Europe the last 10 years before joining DNEG in October 2016. Originally from an Animation background, Paolo likes to walk the line between the more technical and artistic sides of concept design, enjoying watercolours and digital painting as much as trying out new concept art workflows. His impressive filmography includes Wonder Woman, Venom: Let There Be Carnage, Ghostbusters: Afterlife and The Matrix Resurrections.
In his talk, Paolo will take you behind the scenes and share his insights on how concept art helped to bring three iconic, heritage-rich films to the big screen: The Matrix Resurrections, Venom: Let There Be Carnage and Ghostbusters: Afterlife. He'll be breaking down the concept art created for each film, and discussing the challenges that were faced and overcome along the way.
DNEG is one of the world's leading visual effects (VFX) and animation companies for the creation of feature film, television, and multiplatform content. DNEG employs nearly 7,000 people with worldwide offices and studios across North America, Europe and Asia.
DNEG's critically acclaimed work has earned the company seven Academy Awards® for Best Visual Effects and numerous BAFTA and Primetime EMMY® Awards for its high-quality VFX work. Current and upcoming DNEG projects on behalf of its Hollywood and global studio and production company partners include "Stranger Things" (season 4) (May 2022), Bullet Train (July 2022), Shazam! Fury of the Gods (December 2022), Borderlands (2022), Knives Out 2 (2022), The Last of Us (2022), The School for Good and Evil (2022), Super/Natural (2022), Aquaman and the Lost Kingdom (March 2023), Haunted Mansion (March 2023),The Flash (June 2023) and Meg 2: The Trench (August 2023).