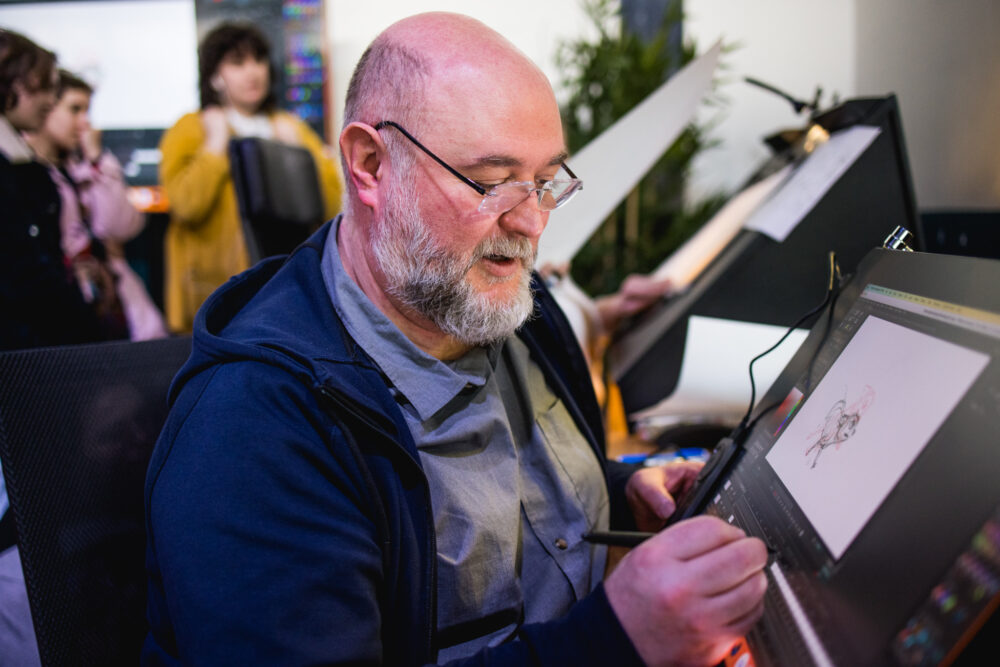 Wow, wow, wow! Aside of his In Motion London talk, James Baxter will also spoil us with a demo.
We'll get to watch the creator of iconic scenes and characters from The Lion King, Beauty and the Beast,
Spirit, Shrek 2, How To Train Your Dragon, Kung Fu Panda, to name a few, sketch right in front of our eyes!
Simply a dream come true!
James Baxter swiftly navigated from 2D to 3D animation, from hand-drawn to CGI, has seen and embraced many changes within the animation industry while always striving to deliver exciting approaches and designs for characters and storylines.
He has worked with the greatest names in the industry on some of the most iconic animation productions of the past decades. James helped develop classic characters like Belle in Beauty and the Beast and Rafiki in The Lion King.
He has also directed the animation for the 2007 film Enchanted and the opening credits to Kung Fu Panda, for which he received an Annie Award.
Currently James is the VP of Animation at Netflix.
Despite being a professional animator for over 35 years, hand drawn animation is still his favorite technique. A craft not forgotten, but not mastered these days by a lot of animators. Just to think we'll get to see James, live in action, working with it…