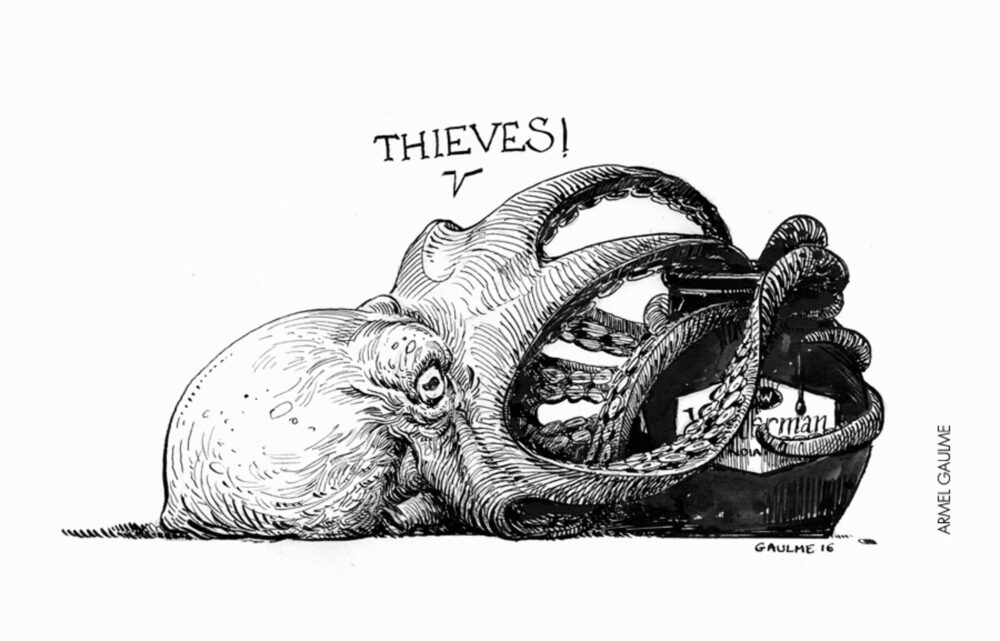 Paris-based illustrator Armel Gaulme will join the stage at The Art Department Eindhoven + Berlin!
Armel studied at Penninghen, formerly known as Academie Julian, in Paris.
Strongly influenced by Alan Lee, John Howe and Europeans illustrators of the 1900's, he mostly draws in sketchbooks.
After his studies, he illustrated various children's literature series of books with the publishing house Adam Biro (section 'Le Baron Perché', under the supervision of Maylis de Kerangal), then he worked with other publishing houses (such as Casterman and Bayard).
He then started to work in audiovisual production, video games, animation, advertising, for which he produced numerous preproduction drawings and matte paintings. Simultaneously, he started teaching in various art schools and in his own workshop.
In the recent years he went back to his former passion of book illustration and work for publishers such as Caurette and Bragelonne, in France. He focusses on classic stories, such as Lovecraft, Kipling, Shelly and Wells.