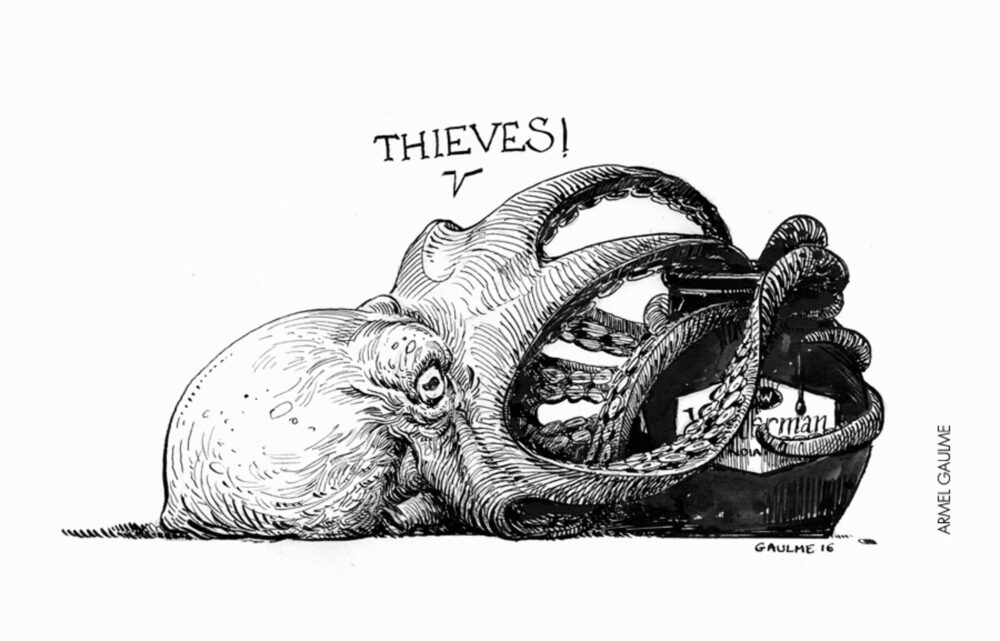 Armel Gaulme is a French illustrator and graphic designer living in Paris.
Armel graduated in 2003 from the Penninghen school in Paris and started his activity alternating between typography and illustration for publishing and the children's press.
Following his meeting with Maylis de Kerangal, who was then the director of the Baron Perché publishing house, he illustrated several books devoted to fairy tales ("Il était une fée" collection), historical accounts ("Alexandre et Darius") as well as a very personal book, an imaginary travelogue entitled "Creatures insolites et stupéfiantes, rencontrées au cours d'un long voyage, par M. Georges Nielson".
Dividing his illustration work between the imaginary (Magiciens, published by Casterman Jeunesse; stories by Pierre Bottero, Marie-Aude Murail…) and more encyclopaedic research for concept design in the field of animation, cinema and video games, he ended up combining these different approaches by illustrating Rudyard Kipling's "The Man Who Wanted to be King", an entirely personal project, with no intention of publication.
Thanks to Olivier Souillé and the Daniel Maghen gallery, the book was finally presented by the Caurette publishing house, with whom he has several projects, including the "BESTiary", in the spirit of J.J. Grandville's drawings. He then turned to the fantastic literature of H.P. Lovecraft with the collection "Les Carnets Lovecraft" at Bragelonne and ancient texts for the centenary collection of the publisher "Les Belles Lettres".
For almost 10 years, he has been teaching classical drawing at Penninghen and in early 2019 he will join the team of Superani, an artistic collective set up by Hyunjin Kim and Kim JungGi, two great Korean artists. His current projects include design for a comic book with Fred Blanchard, creature design for a fantasy film, the Lovecraft collection, a forthcoming book by Caurette and a vague idea for a comic book…