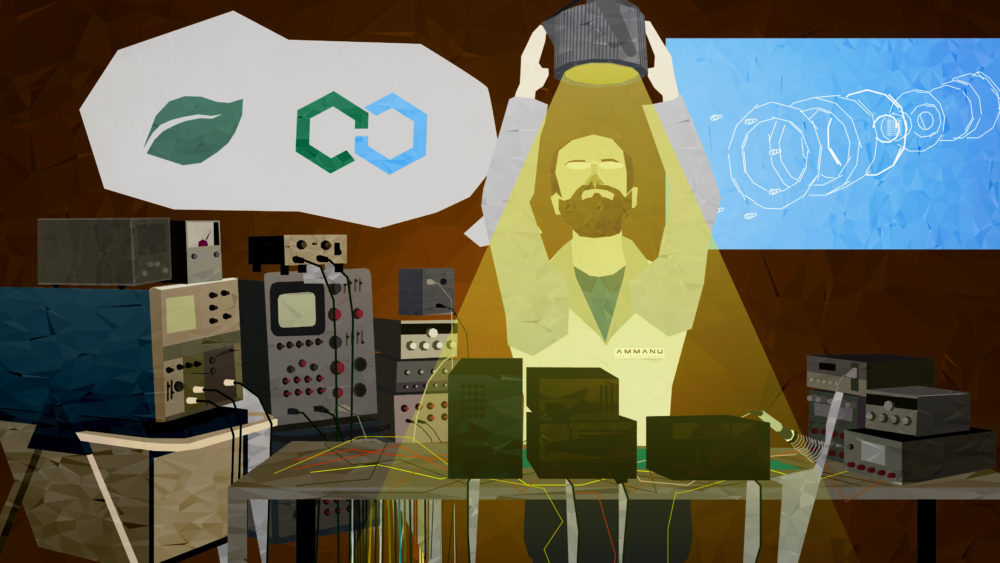 Who is the next best creative to keep an eye on? Playgrounds and KONKAV keep you updated! Every month, we highlight a an artist that stands out. For our this Fresh Faces feature we asked animator Roy de Haan to tell us more about his work and inspiration.
Animator Roy de Haan has been a freelancer since 2015 after working for several companies. He chose to do where his heart lies: creating animated stories. Since 2016 he also works with the team of Table Stories where he creates stop motion animations with cardboard, paper, props, drawings, a bulletin board and a table. For Fresh Faces Roy shares his thoughts in response to quotes of three legends:
 "There are no rules in filmmaking. Only sins. And the cardinal sin is dullness."
– Frank Capra
I am always looking to new styles en methods to tell stories. I really tend to research the limits of the framework a client gives me. So my style varies: from figurative and loose to fixed and matter of factly. From 2D animations to handmade stop motion films. Since 2015 I've been a full time animator and since then I've been able to work for a various range of clients and companies. I apply my own style and find ways to tell the story in a clear way. One big plus in animation: everything is possible. So I can really apply all my creativity and imagination.
 Film is incredibly democratic and accessible, it's probably the best option if you actually want to change the world, not just re-decorate it.
– Banksy
I am aware of the fact my work is very accessible. With my creations I can inspire people and change the way they look at the world. Regularly my friends and family tell me that I have unusual view on the world. Sometimes even a bit childlike…JThe way I view reality I also use in my work and that's why I am able to tell very technical or business-like stories in a very creative and fun way. And for me that's very important. That my work is fun to watch, that it makes you smile. The demand for animations and moving images in general is still growing since film and animation is a highly effective way to share your message. Which is great. As an animator I totally dive into the story that has to be told.
Films are always pretentious. There's nothing more pretentious than a filmmaker.
– John Milius
I don't view myself as a pretentious filmmaker. I am very modest actually. Of course I want my work to be seen. That people talk about it and share it. I think that's a goal of every artist. I often am proud of my work and what I achieved, but I really don't flaunt it. I will never say my latest film is my best work ever. I am not that person.