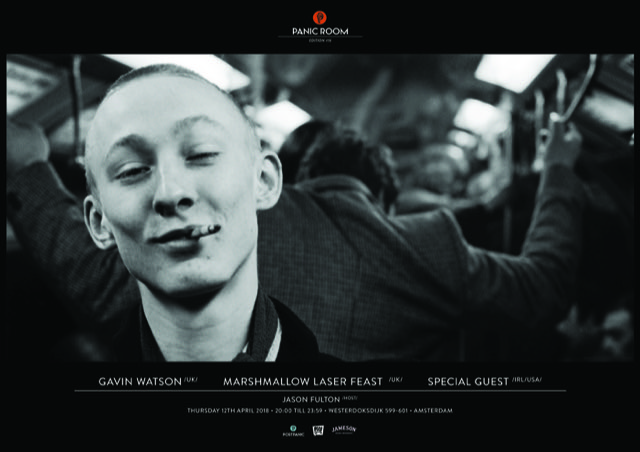 I'm sorry (and exited) we are sold out! – It's with great pleasure that we'd like to invite you to the PANIC ROOM #16 – Playgrounds Edition on Thursday 12th April at PostPanic, Amsterdam.
SOLD OUT
This PANIC ROOM is curated and hosted by PostPanic and co-curated by Playgrounds at their home overlooking the river IJ in Amsterdam.
What began in 2009 as an excuse to bring like-minded creative souls together for a bit of inspiration has grown to become one of the key bi-annual dates in the city's creative agenda.
Strictly by personal invitation only, the PANIC ROOM is an intimate gathering of over 150 of Amsterdam's senior creatives from the advertising, music, retail and design industries.
Each edition features 3 speakers chosen by PostPanic regardless of whether they are business competitors or not. This is because the PANIC ROOM is not about wheeling and dealing, it's just inspiration in its purest form.
For our Playgrounds visitors we've reserved 75 seats. Want to join? Please send an email to guests@playgroundsfestival.nl. First comes, first served. Entrance only with a valid Playgrounds ticket.
Location: PostPanic Amsterdam | 20.00-23.00 | 12 April
PANIC ROOM program:
Gavin Watson (UK): It's an absolute dream to welcome Gavin to this edition of PANICROOM, being a personal hero for many of us. He's known for his photographic documentation of youth subcultures in the UK starting with Skins and Punks in the 80s and moving onto Rave culture during the 90s. Most recently he has worked on campaigns for the likes of Dr Martens and singer Plan B and will be also sharing some of his favorite images on our Gallery Wall. Gavin Watson – we can safely call him a Legend.
Marshmallow Laser Feast (UK): The London based design studios are known for creating immersive experiences using diverse mediums from interactive lasers to virtual and augmented realities. We are especially excited they'll be providing us with a special VR treat (in the break) from some of their latest work.
MYSTERY GUEST (DE): Our last speaker has chosen to remain incognito, but they will be among us, mingling, until the time comes for his or her 30 minutes. However, we can assure you that their words may change your life.
Jason Fulton (NL): Founder of This Momento (thismemento.com), this ex-Londoner and longtime friend of PostPanic's is another observer charting the ever-changing landscape of international youth culture. We are thrilled to welcome him as the host of this edition.
As always we will fuel the evening with some mouth-watering food and scrumptious drinks brought to you by Jameson and Lemonaid.
Hope to see you! PostPanic & Playgrounds