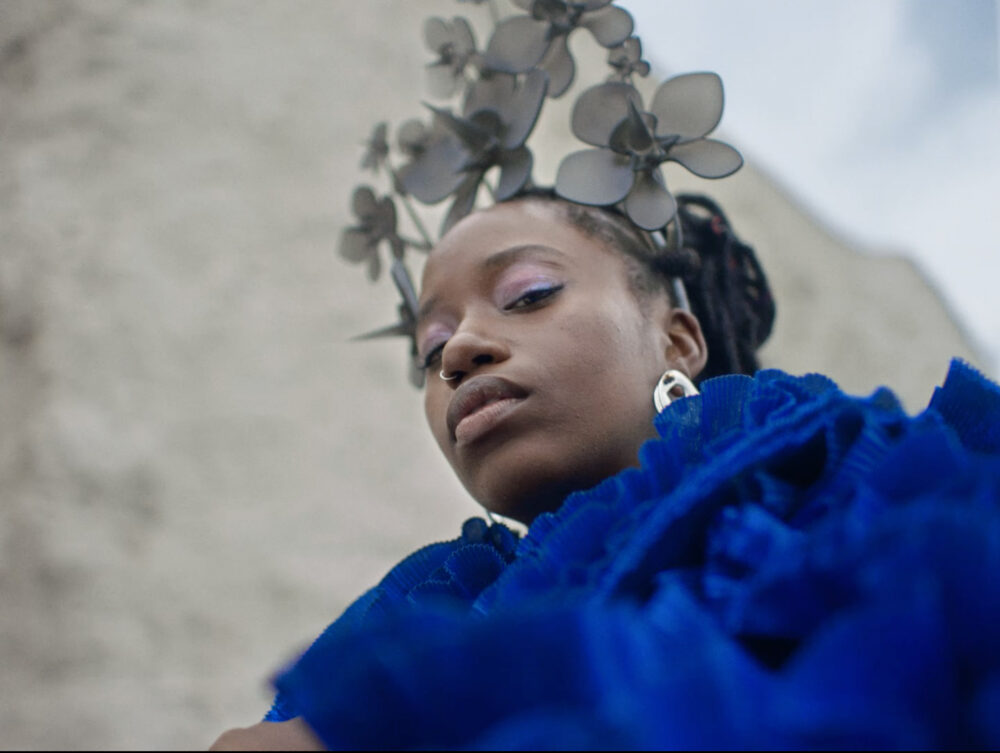 We simply love how our editor Milou van der Walle is putting in the spotlight content creators of moving images. With her latest Eye Candy tip she is putting in the spotlight filmmaker Nadira Amrani creator of glamorous promos, fashion films and commercials.
Milou: "Nadira Amrani is a British-Algerian director who made me fall in love with her work when I saw her music video 'To the Brink' for the British-Jamaican artist Denai Moore. While I was watching the video, I experienced a feeling of anguish. The lyrics in combinations with the imagery made me reckon certain social issues and environmental issues that this world is facing. But, at the exact same time I felt excitement because of the visual complementation and the music. The mixture of these two feelings stimulated my curiosity. From that moment on, I needed to see more. 
Recently, Amrani created a fashion film 'Museum Leila' for the Victoria and Albert museum in collaboration with Art Jameel. The protagonist, Leila, falls asleep in the museum and ends up locked up. Amrani is playing with angles and motion and as a viewer I become part of the designs.
I get swallowed by the music and the movement. It feels like I am experiencing the fashion instead of only watching all of the different looks. The film contains designs from Sheryn Akiki, Karim Adduchi, Tatyana Antoun and Nabil Nayal, who take inspiration from their Lebanese, Moroccan, and Syrian heritage."
" Next to the works above I would also like to address the campaign Amrani shot with Azeema magazine and Nike for the modest wear collection of Nike. The video portrays three different stories that show strength and the importance of sport. It is definitely worth the watch, just like all of the other works. The way in which Amrani captures energy, uses movement and depicts identity is something that I would like to see more often. "
Nadira Amrani is a British-Algerian director, photographer and visual artist. She has directed films for some of the world's leading brands including Nike, Oppo, i-D, Hugo Boss and UK Black Pride. Nadira has also directed music videos for some of London's most exciting new artists. Her music video Higher Power for British rapper, Avelino, was nominated for an UKMVA