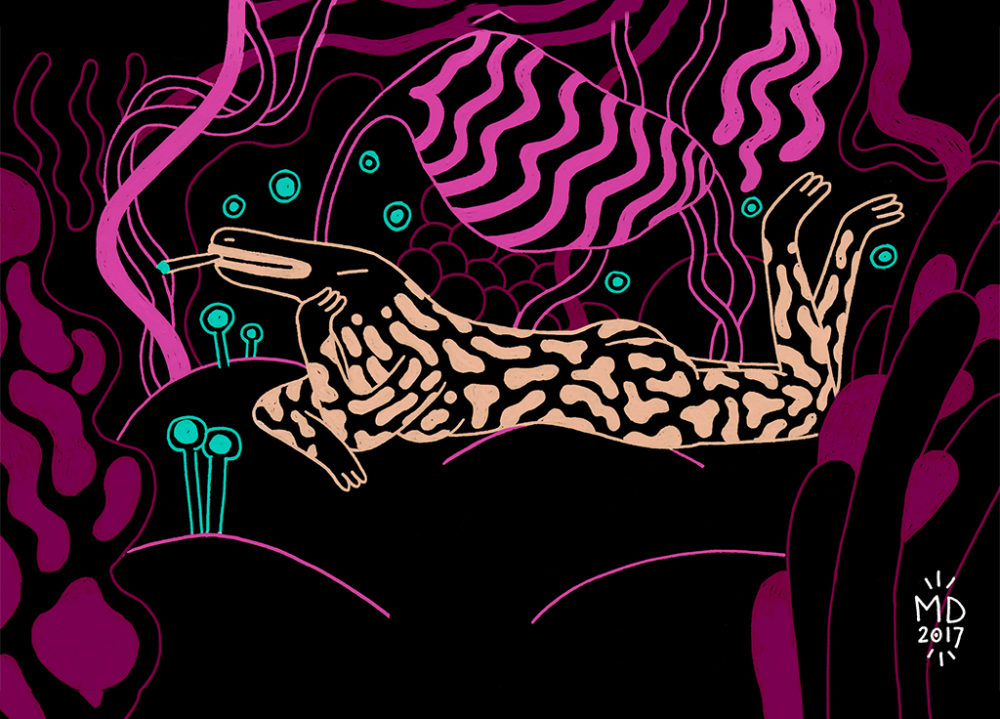 If you're like us, constantly on a look-out for a regular dose of inspiration, you will be happy to learn our #PlaygroundsEyeCandy series is back! First up in 2020 is a gorgeous tip from Iris van den Akker!
Iris: "Mirjam Debets has a very distinctive style, using mostly black as a background color, with bright pink, purple and blue as accents. Crocodile-like characters, birds and cats are regular visitors in her animations.
It's so fun to see commercial animations with such a distinctive style and characters. You don't get to see this so often!
Debets shows that there is a market for highly stylized and personal work as well. Her projects feature book-trailers, opening titles, VJ-animations and commercials thus proving that a style doesn't have to be linked to a single market."
Mirjam Debets is an animation director, VJ and illustrator, based in Amsterdam. Her work stretches in every direction, from music videos to surface design, but is connected through bold colors and playful characters. Inspired by everything that flies, talks and dances; her collection keeps on expanding and is growing into a cheerful and exotic universe of its own. Check out her website.