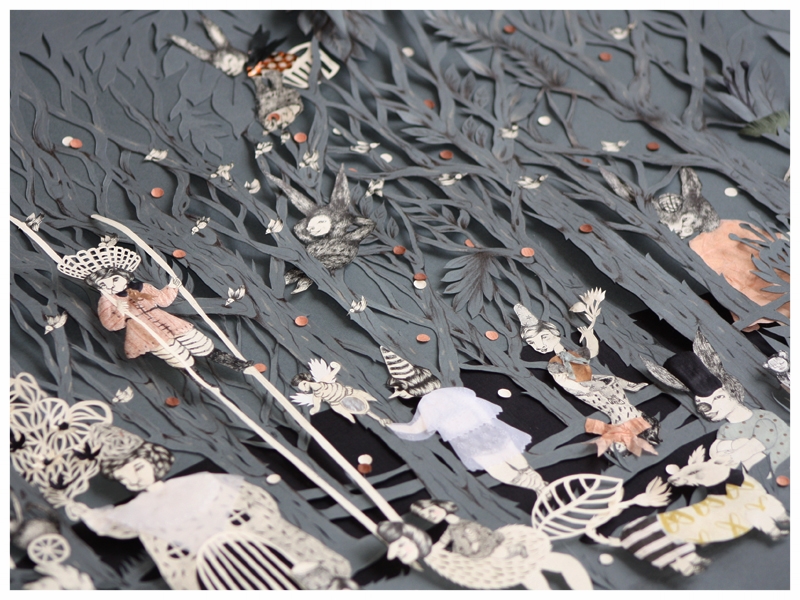 Another gorgeous Playgrounds Eye Candy tip hand-picked by our talented editor Vera van Wolferen. She introduces us to the mesmerizing papercut artist: Lucila Biscione.
Vera: "I'm really inspired by the big collage works of Lucila Biscione. Her pieces are meticulously crafted and they take you into a weird and wonderful world. Lucila told me 'My inspiration comes from looking, going back and exploring moments that I have lived. They are usually memories or dreams or they can also even be stories that I have been told and I decided to transform. I draw thinking that those characters can really come alive on a stage. That is why I always have in mind the fabrics of the costumes or the materiality of the objects."
Lucila Biscione was born in Buenos Aires, but she spent her childhood in Villa Cacique, a small town located in Buenos Aires Province. During her adolescence she lived in Mar del Plata. Ultimately, she came back to the Buenos Aires to study Graphic Design at the University of Buenos Ares. She currently lives and works in Berlin. For the time being it seems like Berlin will be her last place in the world although she does long to live next to the seaside. Check out more of her works on her website.