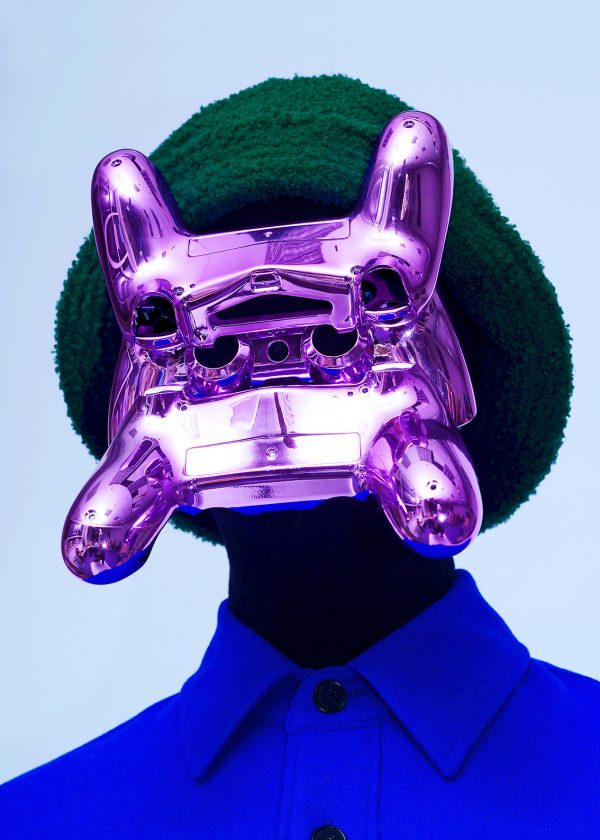 With his latest Eye Candy pick, Simon Buijs puts in the spotlight an amazing visual artist unleashing our imagination and making us all want to wear masks and face covers on a regular basis. Immerse in the amazing designs of Lisette Appeldorn!
Simon: "Lisette makes beautiful masks, well crafted and humorous, that simply mesmerise. Her work was on the cover of the GUP Magazine (2019), was exhibited during the Haute Talent Photography (2019), Het Nieuwe Instituut (2020), De School (solo 2020) and sold out her work during the Foam First Editions (2019)."
Lisette Appeldorn has a background in fashion-, product- and graphic design. By merging her experience and knowledge obtained from these specific disciplines she developed her own unique signature style, captured mainly through the eyes of the camera
With the use of everyday objects, which form the raw materials in her configurations, quirky characters come to life. That established a peculiar world both fictional and imaginative, yet prevail in a close relation to our direct worldly surroundings. This interrelationship between the elements of reality and fantasy hold up a central role in her work.