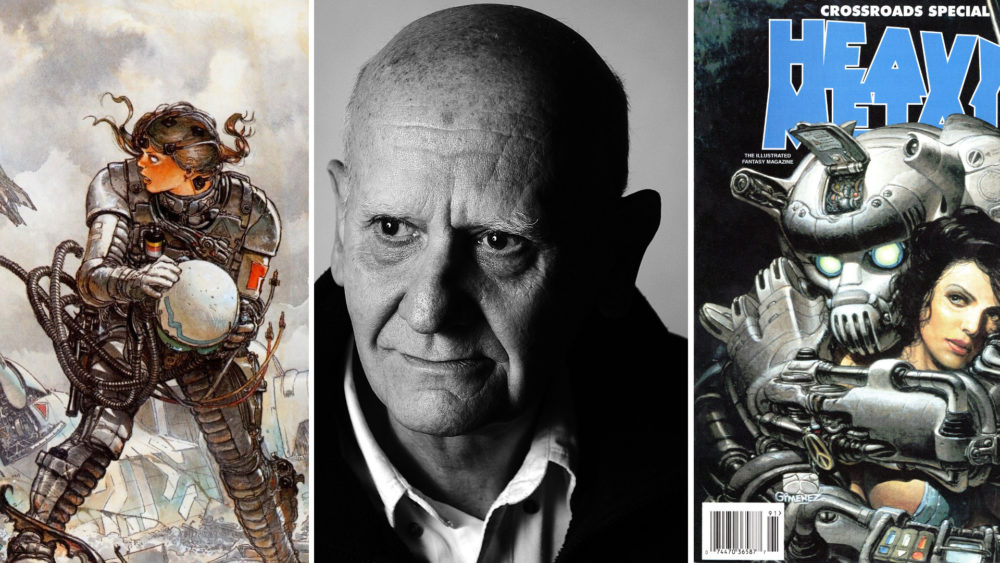 With his latest pick, editor Stijn Windig pays tribute to a remarkable artist that unfortunately passed away earlier this year: Juan Giménez.
Stijn: "With this Eye Candy, I would like to honor the memory of Juan Giménez, who has passed away from Covid on the 2nd of April, 2020.
Jimenez gained international recognition in comics in the 80's, notably in the French comics anthology Metal Hurlant, founded by Moebius, Druillet and Dionnet.
(Everything cool can eventually be traced back to Metal Hurlant!)
I discovered him by buying his book 'The Underzone' in 1987 when I was 13, and at the time I admittedly thought the drawings were a bit scary, but I still remained a fan ever since.
In 1992, he met  Alejandro Jodorowsky for the first time, and the two began work on "The Metabarons," a sci-fi saga of epic proportions in both art and story. It is to this day regarded as one of the true graphic novel classic of the genre and it continues successful sales around the world. Besides comics, he  also worked as a concept artist on video games and motion pictures.
RIP Juan Giménez, 1943-2020."
Juan Antonio Giménez López was an Argentine comic book artist and writer, most recognized for his detailed machine-like imagery. Among his noted works include stories for the French Métal Hurlant and the Italian L'Eternauta magazines, and the comic series Metabarons co-developed by Alejandro Jodorowsky.