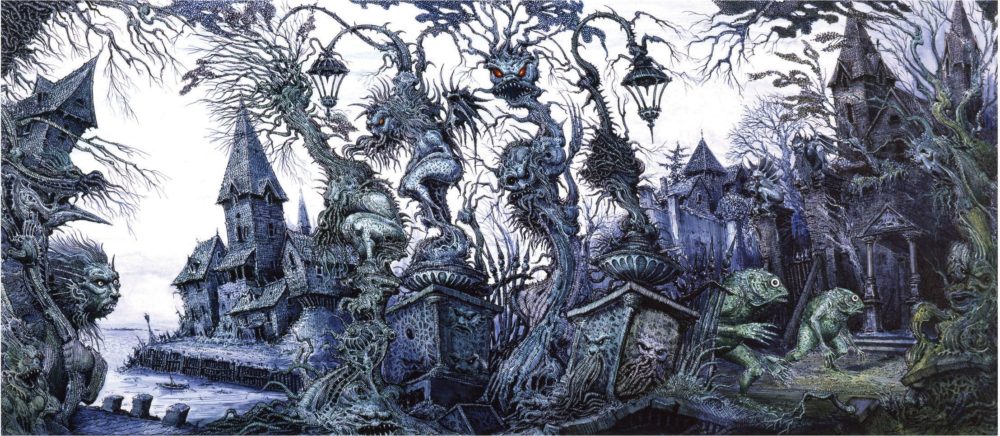 Our editor Stijn Windig enchants us with another gorgeous Playgrounds Eye Candy tip. Check out the breath-taking artistry of Ian Miller.
Stijn: "I discovered Ian's work when I was about 15, in the book "A Tolkien Bestiary" and fell in love with his insane line work and uncompromising aesthetic.
The places where Ian's work appears are too numerous to mention. From animation and film to book covers, to MTG.. if you like fantasy, you've probably seen his work. His artwork and ideas have influenced a generation of filmmakers, writers, artists and video game designers in the fantasy and science fiction genres.
Ian contributed an huge amount of work to White Dwarf magazine, a magazine published by Games Workshop since 1977 that has become deeply influential in the miniature war gaming and role-playing game communities.
Ian is one of those dinosaur-like art heroes. He was a big influence on my personal development from a very early age on, and I was lucky enough to become friends with him, doing an animation collaboration, and visiting him in his home in Brighton, England. "
Ian Miller is an artist, illustrator and writer based in the U.K. He is currently working on numerous private commissions, films and projects, including "The Broken Novel". Check out
his website
for more of works.