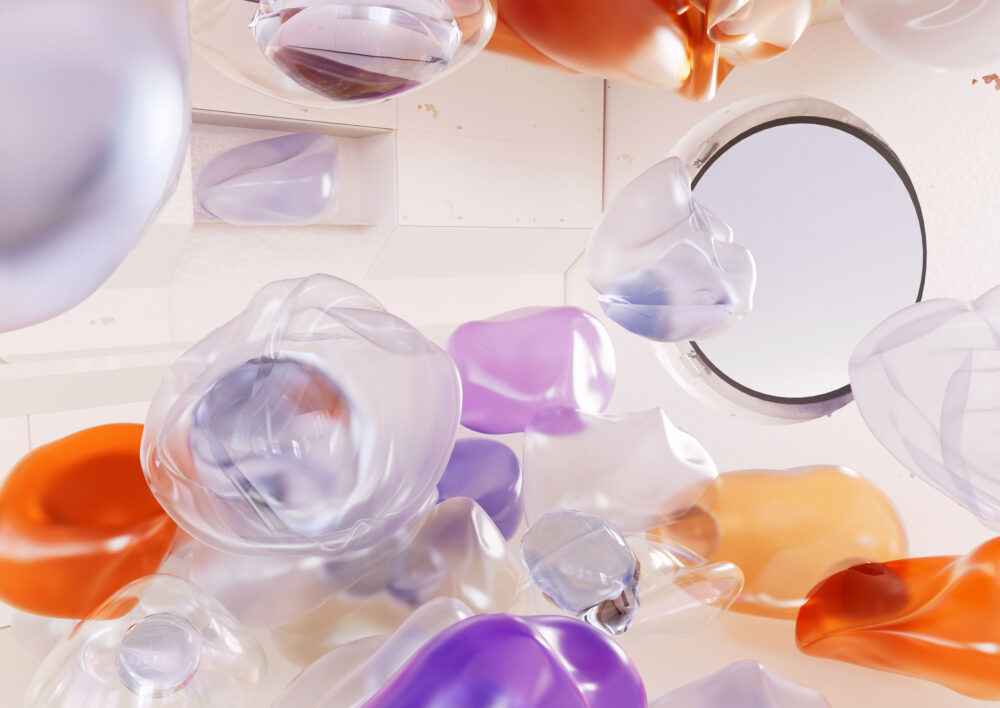 In this Playgrounds Eye Candy tip, provided by the ever inspiring Iris van den Akker, we discover a Swiss-based design studio with a focus on 3D design and animation. Meet Get It Studio!
Iris: "I met Sandra [Golay] and Alexandre [Armand] in Tokyo last summer. They were there to do an artist residency at Almost Perfect. They heard the Nakagin Capsule building (google it!) was to be demolished, and they wished to celebrate its existence.
And they did! Get It Studio are extremely hard workers, who finished an exhibition within a month, filled with 3D works around the theme of the tower. Their love for fashion is visible in the tactile approach in their work, and their bright, bubbly colours look great against the gray buildings of Tokyo."
"Their other work is gorgeous too. Based in Swiss, Sandra and Alexandre worked for Google and Uniqlo to name a few. They've got a careful approach to 3D and their broad interests in architecture and fashion helps them create wonderful things."
Inspired by fashion, product design, natural shapes, and even architecture, Get It Studio love to craft unique visual experiences using their favorite medium, 3D tools. They carefully design each element and develop tailor-made solutions, from idea to production, to unveil a new brand, launch a product or explain a concept.