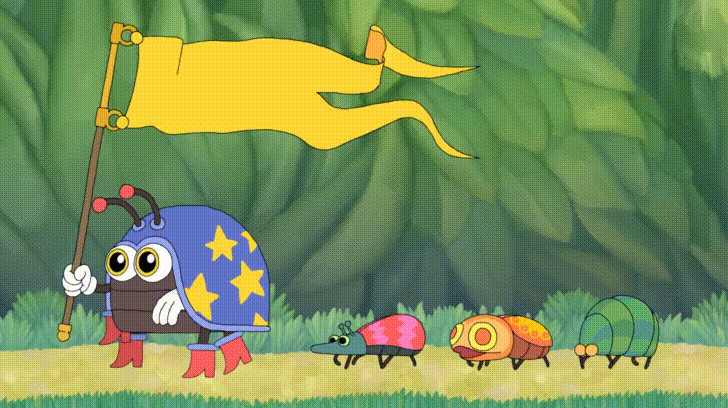 We get into spring mood with a very colourful and full of joy Playgrounds Eye Candy tip, straight from our editor Laura Zoon. Meet illustrator and animator Felix Colgrave!
Laura: "As an animator, someone I have always highly looked up to is Felix Colgrave. His surrealistic animations with funny, eye-catching characters got me hooked years ago, which is why I am super excited to share his amazing work with all of you! 
Felix Colgrave is an animator (or picture mover as he likes to call himself) from Melbourne, Australia. When I randomly stumbled upon his film 'Double King' some years ago, I was immediately in love with his entire style of animation. He creates a whole new magical world filled with weird, wonky & captivating characters you want to know more about. His playful use of sound design and music adds even more magic to his stories. However, my words won't do his work justice, as he is one of those ineffable artists whose work that is just easier to show than to explain."
"He has worked for commercial clients such as Vice and Comedy Central, creating stuff for music videos, TV shows, game cinematics and advertisements. Currently he is focusing on creating his own independent short films which are funded by his followers on Patreon.
His films are a great way to escape to a weird alternate reality, and I highly recommend binging all of his work. If you are limited for time I suggest starting with "Throat notes", a short independent film he released last year featuring Australian animals. In it he matured his unique style to new heights and his self-produced music accompanies the visuals perfectly. As his style is always evolving it pays to keep an eye on his twitter where he posts a lot of his experiments, which are always fascinating and inspiring."