FAQ IN MOTION ROTTERDAM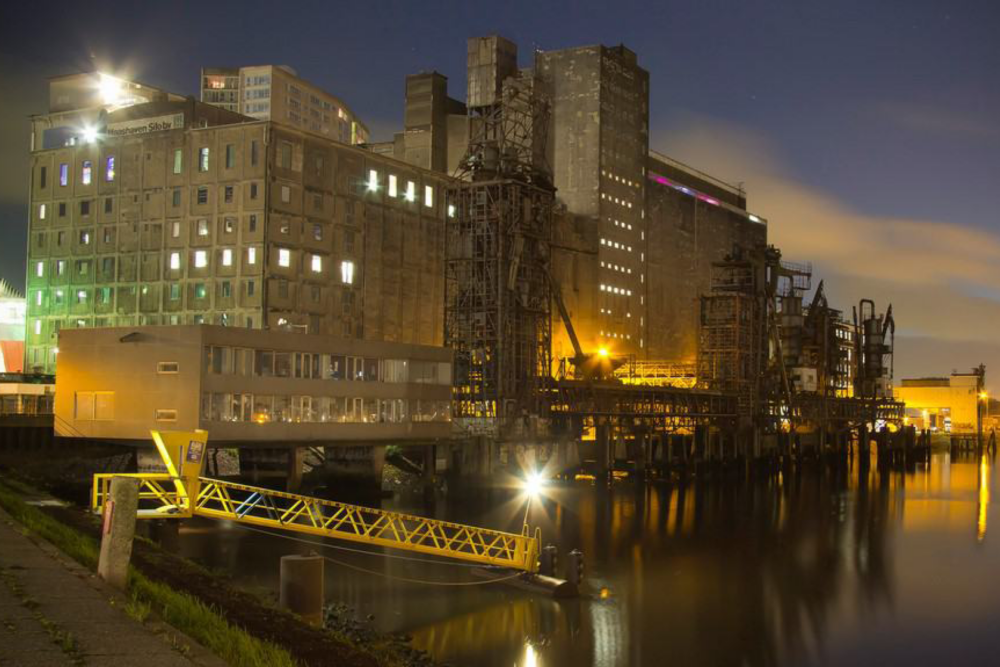 PRACTICAL
WHEN & WHERE DOES THE FESTIVAL TAKE PLACE?
Playgrounds In Motion will take place on 5 + 6 October 2023 at Maassilo Rotterdam (The Netherlands).
WHEN DO I NEED TO ARRIVE AT THE EVENT?

Our doors are open 13.00h-23.00h.
The program on our main stage will start at 14.00h.
Please be aware that our accreditation closes earlier. Your e-ticket(s) will be valid until 22:00h on Thursday and until 22:50h on Friday. You can only enter after these hours when you wear your festival wristband.
BE ON TIME FOR YOUR FAVORITE TALK
Please note the festival is SOLD OUT. We cannot guarantee a seat for every part of our program. Please be on time for your favorite talk.
TICKETS
I'VE GOT A PERSONALISED TICKET, BUT I WANT TO GIVE IT TO SOMEONE ELSE
The name of the ticket holder won't be checked at the entrance. So, you can easily give the ticket to someone else, as a gift for example! When you bought a two day pass you can only transfer both days, not one day. You will receive one wristband for your e-ticket. Leave your two day pass wrist band on overnight. Removed wristbands are no longer valid and cannot be transferred.
Want to swap tickets or know someone who's trying to find tickets? Join our Discord – maybe somebody can help you!
Please note: Education tickets can only be transferred to someone who meets the education discount criteria (valid student/employee ID).
I RECEIVED MY WRISTBAND FOR MY TWO-DAY TICKET – DO I NEED TO KEEP IT ON?
Yes, you receive one wristband for your e-ticket. Leave your two-day pass wrist band on overnight. Removed wristbands are no longer valid and cannot be transferred.
TO WHAT DOES MY TICKET GRANT ACCESS?
Full pass and day tickets give you access to our main program at the Maassilo. This includes: program at The Stage, The Show and The Set, Industry Garden, Procreate lounge, meet & greets, the exhibition and the evening program at on both days.
An afterparty ticket will grant access to the evening program on Fri 6 Oct only. Doors open at 20.30h and close at 22.50h.
WHERE CAN I FIND THE INVOICE/RECEIPT FOR MY PURCHASE?
After you've completed your purchase, you'll receive an e-mail with your tickets. In this e-mail you'll also find a link to your receipt.
Do you need a business invoice? Up on check-out you were kindly reminded to add your invoice details. If you selected the NO box for the business invoice, you already decided to skip this part and will not receive a business invoice.
HOSPITALITY / ACCESSIBILITY
IS THERE FOOD / DRINKS AVAILABLE AT THE FESTIVAL?
Absolutely. There's a bar for cold drinks plus a very cute Piaggio Ape for great coffee.
Food stands are open throughout the day where you can get a variety of dishes (vegan + vega options available).
WHEEL CHAIR ACCESSIBILITY AND OTHER DISABILITIES
The ground floor where the main program is organized (The Stage, The Set and The Show) is accessible. Please do get in touch before you arrive via info@weareplaygrounds.nl or + 31 40 30 98 017  because we have a different entrance for wheelchairs.
FLASHING LIGHTS WARNING
Please note that in the basement a zoetrope by Han Hoogerbrugge is situated. This installation includes flashing lights. The performance of David Wilson at the afterparty on Fri 6 Oct also contains flashing lights.
If you have photosensitive epilepsy, please take your precautions.
House rules & Regulations Playgrounds
To all Playgrounds events, our Terms & Conditions apply.
Please leave your full pass wrist band on overnight. Removed wristbands are no longer valid and will not be replaced by a new pass;
Please be quiet during the presentations. Visitors that are disturbing the talks will be removed from the venue;
The whole venue is a non-smoking area. You are only allowed to smoke in designated smoking areas;
We don't serve alcohol under 18. Our crew and crew of the venue is obliged to ask for a valid ID;
Lockers are available in the basement of the Maassilo. Playgrounds cannot be accountable for loss of items or damage to items. Use is at your own risk;
No professional cameras are allowed (A professional camera is anything with a lens of 35mm or over). Larger SLR cameras aren't allowed in and cameras that look similar to SLR cameras may not be allowed in;
It is prohibited to record the talks on any device;
The program is tentative and submissive to change. Playgrounds keeps an up-to-date time schedule on this site. All rights are reserved.
CODE OF CONDUCT
Playgrounds is committed to providing a safe and inclusive experience for everyone involved in our events regardless of gender identity and expression, sexual orientation, disabilities, neurodiversity, ethnicity, color, nationality, age, religion, or other protected characteristics. We believe everyone has the right to enjoy our events without fear of harassment, discrimination, or condescension. You can find our Code of Conduct here.
If you feel unsafe or witness an unsafe situation at the festival, please reach out to us at the ticketing desk, contact any crew member or via WhatsApp: + 31 40 30 98 017