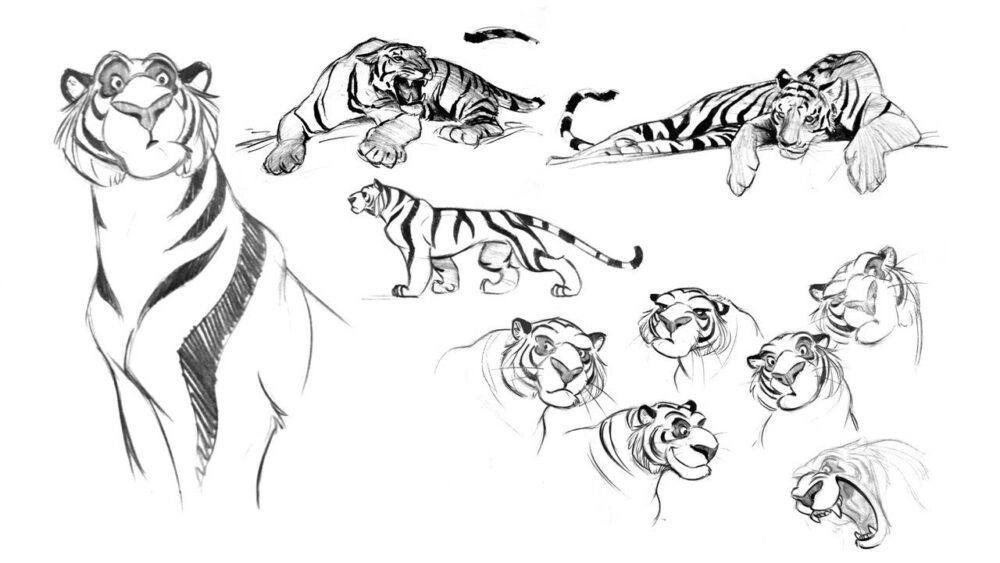 Update 15 April – SOLD OUT – you can registers for the waiting list via ticketing@weareplaygrounds.nl. We'll reach out to you in case a spot opens.
Join a 2 day intensive workshop in which you can pick the brains of an artist that worked on some of Disney's most loved animations such as Beauty and the Beast, Aladdin, The Lion King, Pocahontas, Brother Bear and Mulan, among others.
Aaron will be there to help you improve anything about character design you might be struggling with from storytelling, anatomy, movement or character's expression. Make use of his 30+ years of character design experience to up your skills with tailored-made hands on advice!
Aaron Blaise graduated from the Ringling College of Art with a certificate in Illustration in Aaron was then hired by Walt Disney Feature Animation where he spent 21 years helping to create some of the greatest animated films ever made, working as an animator or supervising animator.
He left Disney to pursue an opportunity and help start up a new animation studio called Tradition Studios. During the two and a half year life that the studio had, they developed several feature film ideas.
In the more recent years Aaron Blaise has focussed on developing programs and courses teaching other artists about improving their drawing and painting techniques.
Practical info
Thu 12 May + Fri 13 May
Drink and Draw Berlin
The workshop lasts from 10:00 until 17:00 CEST and include coffee/tea/water + lunch.
Only 20 spots available
SOLD OUT 
In collaboration with our partner Drink and Draw Berlin