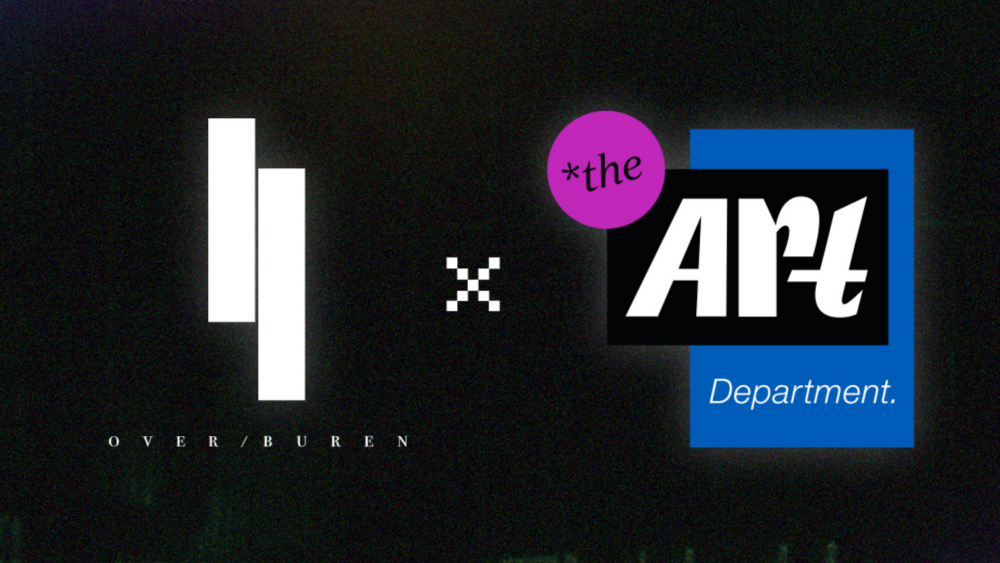 21 April 2023 (Event has ended)
You don't want to think about it and we. sure don't want to think about it… But on Friday evening, April 21st, it is due to happen. The end of The Art Department Eindhoven. No time for tears, no time for sad goodbyes. As long as we're together, we'll make the absolute best of it! Join us in the already epic afterparty!
We have joined forces with Overburen for our afterparty. Overburen is a project of passion. Looking to find and exhibit unknown quality. With one of their primary focuses being a showcase for local and regional upcoming artists in multiple disciplines. Music is undeniably one of the main reasons this project was started, it's the heart of all their parties and events and binds everything and everyone together.
Creating a platform that combines upcoming and more well-known artists and musicians in a unique, exciting and inclusive environment is the goal.
And that is something Playgrounds can only support! Putting the proven talent in a line-up with professionals and bigger names to showcase their talent and grow their brand. Dance the night away, but also enjoy the artistry of Bajar Tsedensodnom and Niels Egidius.
Let us part in an epic way. Get your tickets for the official afterparty here!
Bought a ticket for The Art Department? Get your discount code via info@weareplaygrounds.nl. You'll pay €6 instead of €16. Limited seating!
The official The Art Department Afterparty
PIXL – Nightclub | Kastanjelaan 300 Eindhoven
21.00-04.00
Tickets: €16 | €6 with discount code